Powering Innovative Science to Save More Lives: Cancer Immunotherapy Update
Saving more lives and preventing cancer deaths through scientific research on the immune system is our goal at the Cancer Research Institute. This vital work is how we will achieve our vision of a future immune to cancer.
Despite the many health challenges that we as a global community faced this past year, cancer continues to rank among the top causes of death. It claimed an estimated ten million lives in 2021, nearly twice the number lost to COVID-19 since the pandemic first gripped the world two years ago. 
We are proud of the role CRI scientists have played in helping to combat the pandemic. Their expert study of our immune system not only has made possible lifesaving cancer immunotherapies, but also has helped the global medical community to meet the infectious disease crisis head-on.
As ever, our focus is cancer and learning how to harness the power of our immune system to treat it effectively. This work has led to longer, healthier lives for cancer patients with advanced melanoma, lung, kidney, and more than fifteen other types of cancer. For patients facing the toughest odds, immunotherapy is nothing short of a scientific miracle. Yet there is much more to be done until all patients benefit.
Research is the surest path toward cures for all cancers. In 2021, CRI awarded more than $28.4 million for basic, translational, and clinical research. This funding provides a continuum of support from bench to bedside that is driving discovery, innovation, and better outcomes for patients.
Tackling a disease as complex as cancer requires more than money, however. Knowing where and in whom to invest that funding is also key. CRI relies on the unique expertise of its world-renowned Scientific Advisory Council (SAC) to evaluate and select for funding the people and research projects with the greatest potential for advancing the field. In 2021, CRI expanded its roster of SAC members to include eleven scientists with expertise in specializations that have become increasingly important in tumor immunology. The addition of these new members also diversifies the council's gender and racial composition, and ensures that CRI funding will continue to support the most innovative, forward-looking research for decades to come.
Beyond funding research, we expanded CRI's Answer to Cancer patient and caregiver educational programming. These programs, which provide trusted, expert-vetted information about immunotherapy, are now available in both English and Spanish, ensuring more people can access our resources in the language most comfortable and understandable to them. As a result, CRI is empowering more diverse communities of patients to explore immunotherapy and clinical trials.
For the ninth consecutive year, CRI received in 2021 the highest rating from Charity Navigator, an independent evaluator of charity transparency, financial health, and impact. This places CRI within the top 5 percent of all evaluated U.S. charities to receive this rare designation. We're proud of this and other top ratings, which signal to donors that CRI is committed to directing the maximum of every dollar donated toward our programs.
This commitment to fiscal integrity and efficiency is imbued in CRI's culture, thanks to the professionalism of the organization's staff and discerning oversight provided by the Board of Trustees. In 2021, we welcomed to the board two new members, Sarah Kim and Alex Mishurov, whose knowledge of finance will help ensure CRI remains fiscally strong into the future. 
As we look back at the past year of progress, the Cancer Research Institute stands at the intersection of science and hope, where daring ideas match the bold vision that our founders set out nearly 70 years ago. Together with our global network of scientists, partner organizations, donors, supporters, and patients, we are making a real difference today that will help generations to come. Together we are creating a future immune to cancer. 
Sincerely,
Paul C. Shiverick
Co-Chairman of the Board of Trustees
Andrew K. Tsai
Co-Chairman of the Board of Trustees
Trent Kososki
Chairman, Associate Board
James P. Allison, Ph.D.
Director, Scientific Advisory Council
2018 Nobel Laureate
Jill O'Donnell-Tormey, Ph.D.
Chief Executive Officer and Director of Scientific Affairs
million in research funding
million impressions during Cancer Immunotherapy Month
cents of every dollar spent goes to programs
Global cancer research is a massive enterprise, operating on a scale that is needed to match the enormity of the problem. Government, industry, academic, and nonprofit organizations invest billions of dollars each year into discovering, developing, and delivering new treatments. Against this backdrop of investment, the Cancer Research Institute stands out as an organization that is uniquely capable of identifying and providing first-in-class scientists with catalytic funding to spur the next great leaps in the most promising field of cancer research—tumor immunology.
Read More
Back to the 2021 Annual Report
Bridging Critical Funding Gaps to Spur Innovation
Global cancer research is a massive enterprise, operating on a scale that is needed to match the enormity of the problem. Government, industry, academic, and nonprofit organizations invest billions of dollars each year in discovering, developing, and delivering new treatments.
Against this backdrop of activity, the Cancer Research Institute stands out as an organization that is uniquely capable of identifying first-in-class scientists and providing them with catalytic funding to spur the next great leaps in the most promising field of cancer research—tumor immunology.
CRI Lloyd J. Old STAR Dr. Greg Delgoffe at the University of Pittsburgh revealed in work published in Nature and Nature Immunology his discovery of an important link between the immune response and cell metabolism. He showed that metabolic stress results in by-products that contribute to inhibition of the anti-tumor immune response. He has identified several by-products involved in this process, including lactic acid, and is exploring whether an existing FDA-approved drug can boost the effectiveness of cancer immunotherapy.
Beyond funding for bold and untested yet highly promising research ideas, CRI also aims to bridge another important funding gap that affects hundreds of thousands of patients whose cancers have largely been overlooked. Patients with rarer types of cancer—those with an annual incidence of fewer than 50,000 people in the U.S., for example—face more obstacles when seeking treatment with immunotherapy. These cancers have not been studied as extensively, and with fewer patients to enroll in clinical trials, these cancers are harder to evaluate. This has provided CRI with an opportunity to forge new collaborations with disease-specific nonprofits that share our goal of extending immunotherapy's benefits to all cancer patients.
In 2021, CRI awarded grants and fellowships with co-funding from several nonprofit partners. For example, CRI partnered with the Chordoma Foundation to support the research of Dr. Cassian Yee at the University of Texas MD Anderson Cancer Center and Dr. Jean-Paul Wolinsky at Northwestern University, who both are studying molecular markers unique to chordoma that can trigger an immune response as well as other factors in and around chordoma tumors that can influence this immune response. CRI also partnered with The V Foundation in 2021 to support five CRI Clinic and Laboratory Integration Program investigators working to enhance immunotherapy's effectiveness in treating brain cancer (glioblastoma), leukemia, and ovarian cancer—which together are diagnosed in more than 107,000 people in the U.S. alone each year. These CRI-V Foundation CLIP Investigators—Dr. Tullia Bruno at the University of Pittsburgh, Dr. Adilia Hormigo at the Icahn School of Medicine at Mount Sinai in New York City, and Dr. Tannishtha Reya at the University of California, San Diego—are helping to expand immunotherapy's benefit to more patients in need of effective treatment options for these hard-to-treat cancers.
CRI also works with other nonprofit organizations to bring our immunotherapy expertise to underserved patient populations. This includes strategic partnerships with the Breast Cancer Research Foundation, the Fibrolamellar Cancer Foundation, the Focused Ultrasound Foundation, the Mark Foundation for Cancer Research, and Ovarian Cancer Research Alliance. Our clinical trial program, the Anna-Maria Kellen Clinical Accelerator, continues to thrive through our collaborations with partners including the Canadian Cancer Trials Group, Ludwig Cancer Research, and the Parker Institute for Cancer Immunotherapy. Together, these groups are helping CRI bring innovative clinical trials of immunotherapy combinations to patients in greatest need in the U.S. and abroad.
Back to the 2021 Annual Report
Back to the 2021 Annual Report
Tackling Cancer and COVID with Immunotherapy
"The immunological foundation for CRI's work not only has brought cancer treatment into the 21st century, but also has helped millions of people avoid life-threatening COVID symptoms. The vaccines protecting us today are possible thanks to decades of scientific research ultimately aimed at curing cancer—and this broad impact across multiple diseases captures both the immediate utility and long-term scientific impact of CRI's work." 
—Jill O'Donnell-Tormey, Ph.D., CEO and Director of Scientific Affairs, Cancer Research Institute
It has been more than two years since the first reported infections with the novel coronavirus, SARS-CoV-2. The speed with which the virus spread throughout the world shocked and frightened many. Fortunately, CRI scientists—experts in immunology, infectious diseases, and cancer—were already hard at work developing new ways to boost our immune response against COVID.
"Support from CRI is empowering me to take on this basic question of how the immune system recognizes and eliminates cancer, and then use this knowledge to develop increasingly specific and powerful therapies using the most modern tools available."
A team of scientists—including CRI-Hearst Foundations Fellow Dr. Susan Klaegar, CRI-Bristol Myers Squibb Fellow Dr. Matteo Gentili, and CRI-Wade F.B. Thompson CLIP Investigator and CRI Scientific Advisory Council member Dr. Nir Hacohen, all of the Broad Institute at the Massachusetts Institute of Technology and Harvard University—identified potential new targets for the next generation of COVID-19 vaccines.

Drs. Ugur Sahin and Özlem Türeci, CEO and chief medical officer, respectively, and co-founders of the German biotechnology company BioNTech, developed the world's first mRNA vaccine against COVID-19 in partnership with Pfizer in the U.S. Sahin and Türeci both have long been members of the CRI scientific community and worked in CRI-funded laboratories early in their careers. Dr. Katalin Karikó of BioNTech along with Dr. Drew Weissman of the University of Pennsylvania developed the earliest approaches to mRNA vaccination—initially to fight cancer as well as infectious diseases—that has been incorporated into several COVID vaccines now being administered around the world. For this groundbreaking work, CRI honored each of the four scientists with the William B. Coley Award in the fall of 2021 and invited them to share their perspectives on the potential of this technology to transform treatment of cancer and other diseases.
The pandemic's impact on clinical development of novel immunotherapies is also lessening, according to a one-year update from the CRI Anna-Maria Kellen Clinical Accelerator. Their analysis revealed a gradual return to pre-pandemic levels of clinical research in terms of number of trials initiated, drug combinations tested, and patients enrolled—an important signal that the worst of the pandemic's impact on clinical cancer research is behind us.
Back to the 2021 Annual Report
Back to the 2021 Annual Report
Helping More Communities Access Trusted IO Information
Navigating a cancer diagnosis and finding trusted information about treatment options can be an overwhelming challenge for any patient or caregiver. The hurdles become even higher for communities where the primary language spoken in a patient's home is not the same as that in which the information is provided. This difficult situation can become even more emotionally fraught when language barriers exist between health care providers and their patients. As a result, disparities in access to information about the most promising courses of treatment are leaving some patient communities behind. 
To help address this, in 2021 CRI launched several initiatives aimed at reducing these disparities as part of its commitment to diversity, equity, and inclusion.
"CRI's diversity fellowship program can open the door to more minds, different thinkers, and unique perspectives, for which there is always room in science."
Increasing Diversity in Cancer Immunotherapy Research
Another important example of CRI's commitment to advancing a future immune to all cancers for all people was the launch in 2021 of a new research initiative aimed at supporting early careers of scientists pursuing academic careers in immuno-oncology and who identify as members of underrepresented racial and ethnic communities.
Created at the suggestion of the CRI Scientific Advisory Council, who recognize the lack of representation in academia and the potential benefits encouraging greater diversity in thinking and problem-solving in research, CRI extended its Irvington Postdoctoral Fellowship Program to provide additional designated fellowship support to U.S. citizens who identify as Black or African American, Hispanic or Latino/a American, or American Indian or Alaska Native.
The first three recipients awarded in 2021 include Dr. Ryan Alexander at Boston Children's Hospital, Dr. Nelson LaMarche at the Icahn School of Medicine at Mount Sinai, and Dr. Christopher Medina at Emory University. Their promising research is aimed at the discovery of new immunotherapy approaches for lung, pancreatic, and other cancers. Not only is this work advancing the field, but the scientists themselves are positioned to become role models for future young researchers from underrepresented communities.
Increasing access to cancer immunotherapy information, encouraging participation in clinical trials, and building more trust between doctors and patients not only helps save lives but also moves us closer to realizing our vision of a future immune to cancer—for all people.
These programs are possible thanks to generous sponsor support. We are especially grateful to the following:
Cancer Immunotherapy Month: Gold – Bristol Myers Squibb, Merck; Silver – Arthrex, AstraZeneca, Hexcel; Bronze – AbbVie, AER, Exelixis, Genentech, GSK, Nektar, Regeneron, Sanofi Genzyme, Spectrum Pastics Group; Friends – Alkermes, BioIVT, Lilly Oncology, Novartis, Pfizer
Cancer Immunotherapy and You Webinar Series: Alkermes, Bristol Myers Squibb, Lilly Oncology
Immunotherapy Patient Summit: Gold – Bristol Myers Squibb; Silver – Merck; Bronze – GSK; Contributors – Genentech, Lilly Oncology, Nektar, Novartis, Pfizer, Regeneron, Sanofi Genzyme; Friend – Foundation Medicine; Host Institutions – Dana-Farber Cancer Institute, The University of Texas MD Anderson Cancer Center, NYU Langone Health
Immunotherapy Patient Summit in Spanish: Official Media Partner – Univision Communications, Inc.; Sponsors – Alkermes, Bristol Myers Squibb, Lilly Oncology, Merck, Novartis, Regeneron, Sanofi Genzyme; Host Institutions – The University of Texas MD Anderson Cancer Center, NYU Langone Health
Ultimately, it is through the collaboration of scientists, clinicians, patients, and donors who make all this work possible.
Back to the 2021 Annual Report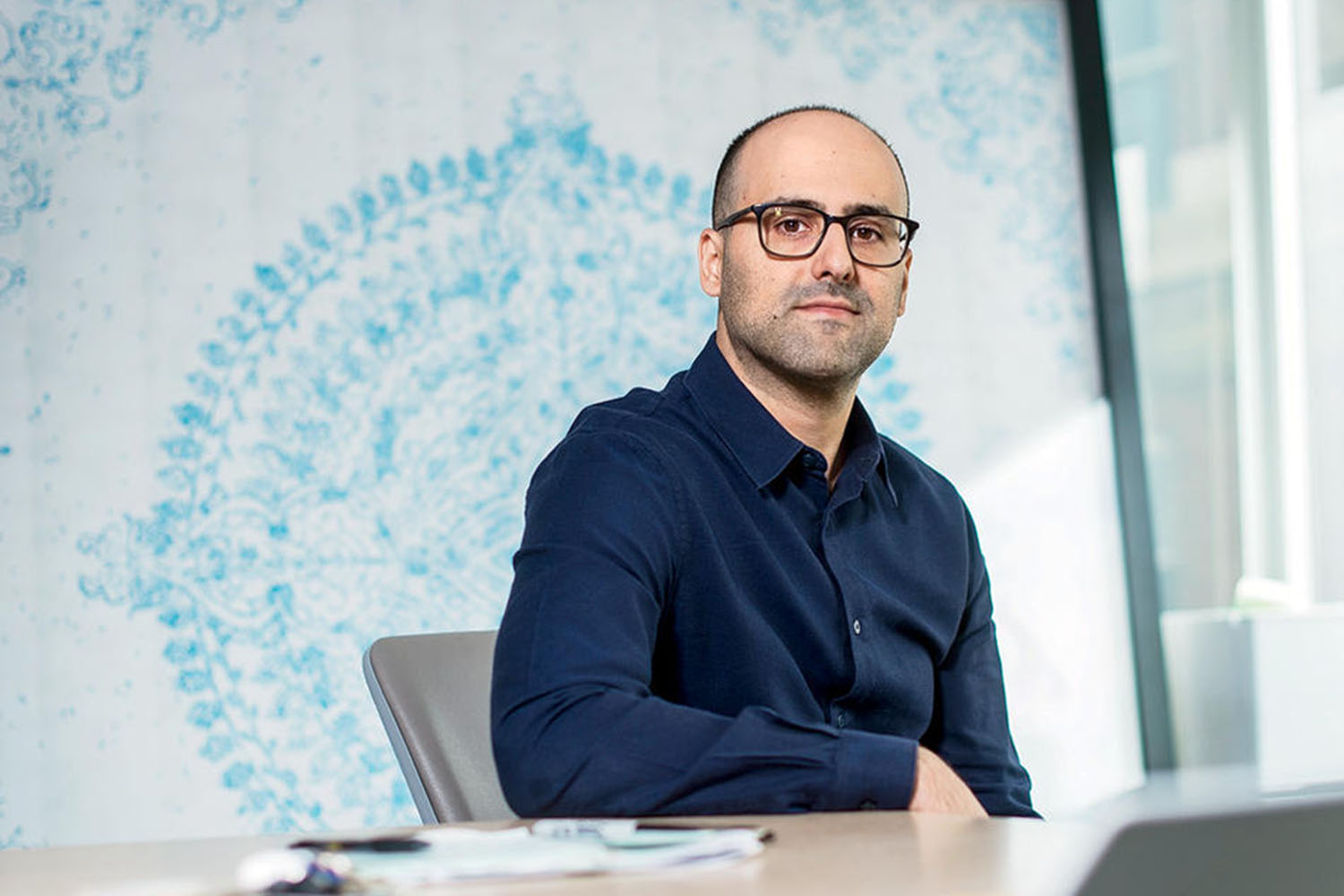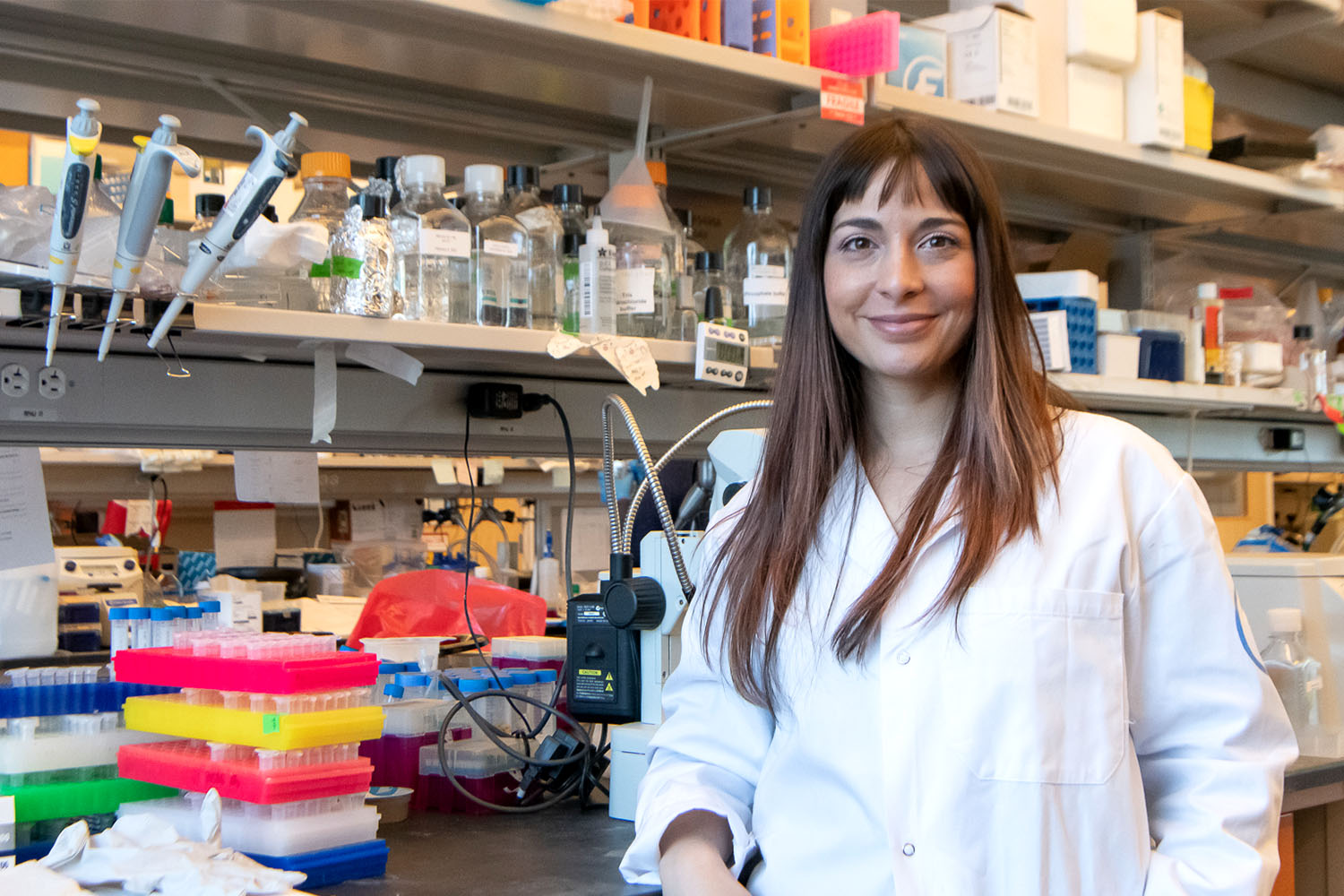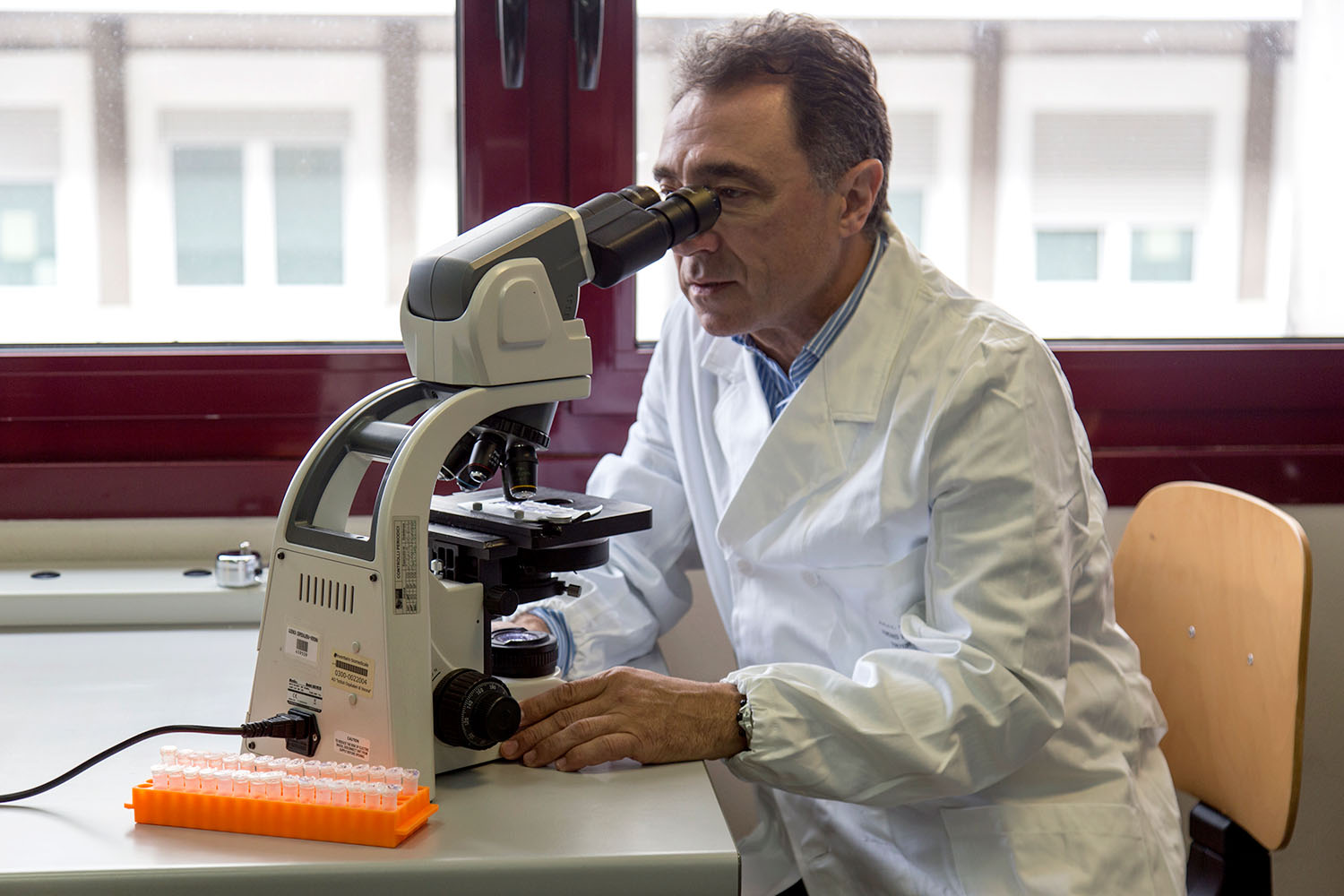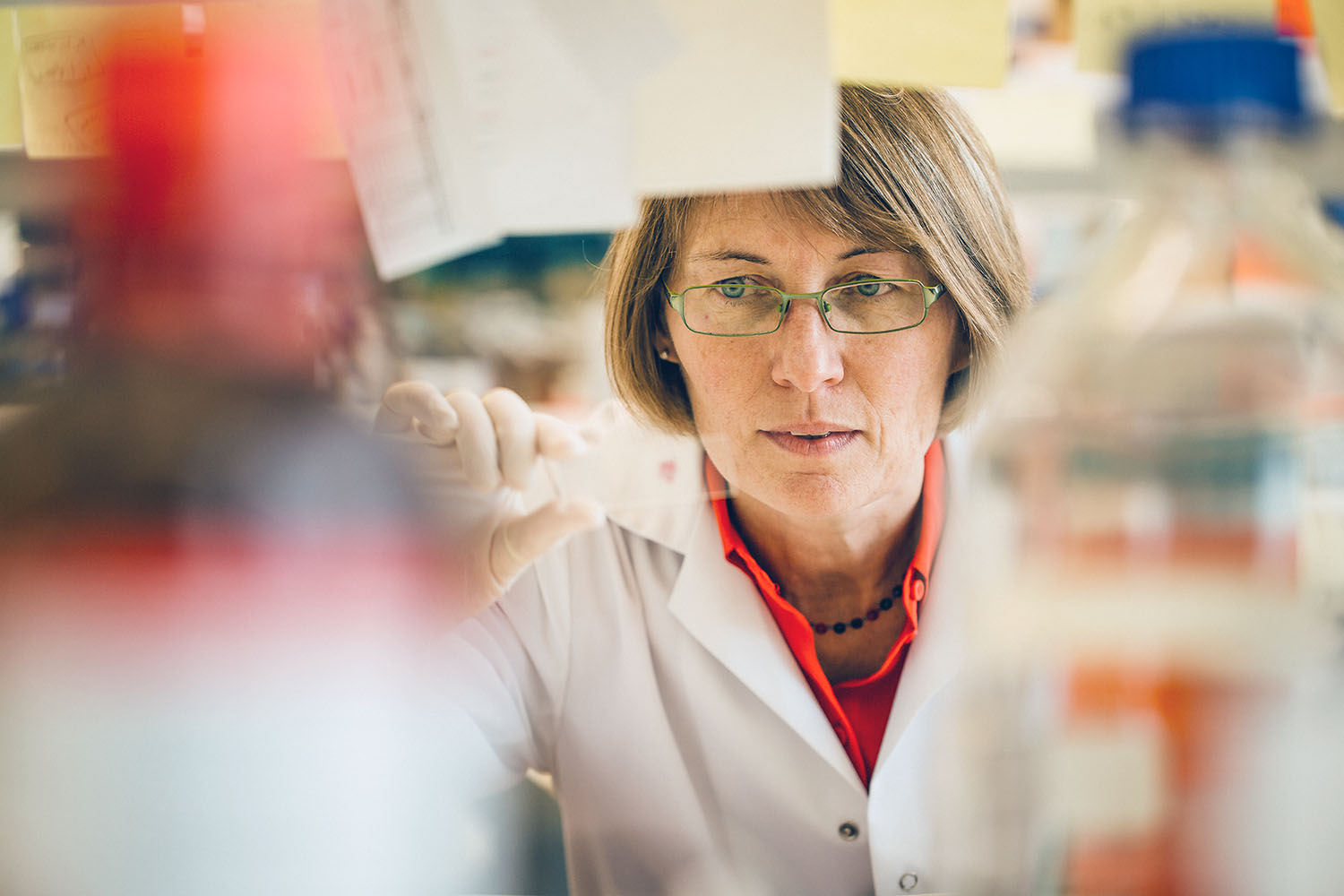 Generous support from Individuals, foundations, and corporate sponsors makes possible our work to advance lifesaving science leading to A Future Immune to Cancer™.
Acknowledgments listed here reflect contributions and in-kind support of $500 or more made to CRI between July 1, 2020, and June 30, 2021. We also provide a list of members of the Helen Coley Nauts Society, CRI's circle of future-minded individuals who are helping to secure our long-term stability through their generous inclusion of CRI in their estate plans.
$1 million+
AstraZeneca Pharmaceuticals LP
Bristol Myers Squibb
Arash Ferdowsi
Anna-Maria and Stephen Kellen Foundation
Robertson Foundation
$500,000-$999,999
Alliance for Cancer Gene Therapy
Patricia A. Hennessey Trust
Infinity Pharmaceuticals
The Honorable Colleen McMahon & Frank V. Sica
Merck & Co., Inc.
Ovarian Cancer Research Alliance
Surface Oncology
The V Foundation for Cancer Research
Estate of Jeffrey E. White
$250,000-$499,999
Anonymous (5)
Boehringer Ingelheim GmbH
Estate of Gary Francis Glynn
The Hearst Foundations, Inc.
The Mark Foundation for Cancer Research
The Ambrose Monell Foundation
The Morris and Alma Schapiro Fund
Targovax
The Thompson Family Foundation, Inc.
$100,000-$249,999
The Achelis and Bodman Foundations
Amgen Inc.
BioAtla
Estate of Arthur Burkhardt Jr.
Merle S. Cahn Foundation
The Carson Family Charitable Trust
Frederic R. Coudert Foundation
Credit Suisse
Bob and Leslie Dahl
Estate of Billie L. Deckelman
Estate of Loretta Di Rienzo
Gagosian Gallery
Estate of Brenda Marie Geist
Genentech
Georgia and Don Gogel
Marion Esser Kaufmann Foundation
Estate of Blanche C. Kelly
Charles Z. Offin Charitable Trust
Orinoco Foundation
Mr. and Mrs. Andrew M. Paul
The Rosenblatt Charitable Trust
Sandra Schnitzer
Betsy and Paul Shiverick / Shelter Hill Foundation
Estate of Ellen Euraldean Van Orden
The Wildflower Foundation
$50,000-$99,999
Antonio C. Alvarez II
Anonymous (2)
Anita Augarten
Estate of Edward D. Azemar Jr.
Elvira López Báez
Mr. and Mrs. Edgar R. Berner
Estate of Virginia B. Bertram
Mr. Brian J. Brille
Chordoma Foundation
Estate of David Creps
Mr. and Mrs. Murray L. Droescher
Mr. and Mrs. Sean P. Fahey
Fibrolamellar Cancer Foundation
The John and Christine Fitzgibbons Foundation
Mr. and Mrs. Oliver R. Grace Jr.
Janet M. Greenfield and Peter L. Bloom
GSK
Hagedorn Fund
Stephen Hansel
Irving Hansen Foundation
Estate of William Haussler
Stanley S.C. and Aileen Yueh Huang
Estate of Zola Pauline Imm
F.M. Kirby Foundation, Inc.
Lisa Lee and Peter Zhou
Nina Lesavoy
Estate of Diana Loewy
Sarah and Alex Mishurov
Leslie and Michael Petrick
Linda C. Pinkus Fund
Ed Ruscha
Robert S. Stolar, Morgan Stanley & Co.
Sharzad and Michael Targoff
Purva and Andrew Tsai
Mr. and Mrs. Searle Wadley
Estate of Howard O. Watkins Jr.
Jim and Audra Weiss, Real Chemistry
Estate of Ruth A. Zeil
$25,000-$49,999
AbbVie Inc.
Anonymous (4)
Leroy J. Appleboom Trust
Arthrex, Inc.
Rose M. Badgeley Residuary Charitable Trust
Edith C. Blum Foundation, Inc.
Jennifer L. Brorsen and Richard M. DeMartini
Clayton, Dubilier & Rice LLC
Leo W. and Lilyan E. Cole Fund
Mary Lee Cozad
Debevoise & Plimpton LLP
Barbara Garlinghouse Family Trust
Herman B. Golub Charitable Trust
Green Charitable Foundation, Inc.
Nina Jahn Gustin and Ray Gustin IV
Hexcel Foundation
Sneha and Vishal Kapur
Mr. and Mrs. Kenneth G. Langone
Mr. and Mrs. Ronald Lauder
The Florence & Edgar Leslie Charitable Trust
Lilly Oncology
Mitra Lohrasbpour and Trevor Berg
Mr. and Mrs. Alexander P. Lynch
Edward N. & Margaret G. Marsh Foundation
Josie Maynard and James Kelly
Estate of Jill L. McCarty
Andy and Tom Mendell
Anna Oschwald Trust
Russian River Brewing Company
Sanofi-Genzyme
The Edith M. Schweckendieck Trusts
Jane and James Stern
John Studzinski
Estate of Carola S. Trier
Lauren and John Veronis
The Wasily Family Foundation, Inc.
Estate of Logan Waterman
James Welling
Whiting Foundation
Jon Ying
David Zwirner Gallery
$10,000-$24,999
Abad Charitable Fund
AER Technologies
The Albert Family Fund
Alkermes, Inc.
Anonymous (9)
Yacov Arnopolin and Juliana Polastri
The Jeanne E. and Jacob A. Barkey Memorial Fund
The Robert J. Bauer Family Foundation
Elizabeth and Charles Beck
Larry Bell
Curtis G. Bergan
Susan and Jim Blair
Mr. and Mrs. James A. Block
Laura Louise Breyer
Richard E. Capri Foundation
Charity On Top Foundation, Inc.
Kirsti and Bryant Chou
Jan R. Corwin and Steven H. Krohn
Dancing Tides Foundation Inc.
Gloria F. Daniels and Rodger L. Daniels Foundation
Mr. and Mrs. Glenn J. DeSimone
Albert Nathan Eisenberg Charitable Foundation Trust
Greg Enell
Thomas G. English
Alixandra Englund
Jeff Fischer
Robert Floor
Estate of Leslie G. Fogel
Derek E. Gibson
Goldman, Sachs & Co.
Joyce Green Family Foundation
Mary T. Gurster
The Marc Haas Foundation
Shirley & Burt Harris Family Foundation
Hauser & Wirth
Tyler Hays, BDDW Gallery
Health Research, Inc.
Samuel F. Henderson
The Hurlbert Family Foundation
Immudex
JJJ Charitable Foundation
Kasmin Gallery
The Kauffmann Foundation, Inc.
Rachel Rutherford Englund Knapp
Cheryl R. Korth Trust
Dolores Kuhlman
Dr. and Mrs. Richard Landesman
Robert LaPenne
Azar Lohrasbpour
Esfandiar Lohrasbpour
Loncar Investments LLC
The Longhill Charitable Foundation
Jess Lubert
Lufkin Legacy Foundation
Kenneth Luker
Marr-Anderson Family Foundation
Mr. and Mrs. Daniel J. Marus
Steven J. Massarsky Charitable Trust
Nancy L. Mauro
Mr. and Mrs. Wesley McDonald
Judith M. and Edward M. McDonough
The Momtaz Family
Aston Motes
Nancy and Jerome Myers
Diana Neiheisel
PDT, Inc.
H.D. Perry Family Foundation
Pfizer Inc.
Rebecca's Foundation
Refinitiv Charities
Regeneron Pharmaceuticals, Inc.
Mr. and Mrs. Peter Richmond
Diana D. Rollins
Mr. and Mrs. Marco Schnabl
Adolph & Ruth Schnurmacher Foundation, Inc.
Douglas M. Shumway
Matthew Shumway
Jeanne and Herb Siegel
Konstantin Sinkevich
Geraldine and Ernest Smith
Ben Sontheimer
Spectrum Plastics Group
Stainman Family Foundation
Stichting IMC
Subha Thogarchedu Family Foundation
The Thom Family Foundation, Inc.
Donald Tractenberg
The University of Texas MD Anderson Cancer Center
Estate of Zelda M. Uthe
Mr. and Mrs. Ronald G. Weiner, Perelson Weiner LLP
D.K. Welter Foundation
Mr. and Mrs. Adam White
Patricia White
The Hylke and Anna Wiersma Charitable Fund of InFaith Community Foundation
Amanda and Dan Williams
$5,000-$9,999
4G Foundation
Acoustica Foundation
Annette and Jeff Adams
Addax Community
Frank Alberico
Greg Alperin
Robert G. Andrews
Roger S. Anerella
Anonymous (19)
The Ronit and Marc Arginteanu Fund
The Kamini and Vindi Banga Family Trust
Jesus Banuelos
Sebastian Bartolewski
Kuih Beri Fund
Ryan Bernholz
Big Lots, Inc.
BioIVT LLC
Kelly and Steve Bloom
Bross
The Henry W. Bull Foundation
Jane H. Burchell
Estate of Ruby L. Burry
Pat and Gil Caffray
Thomas Caniano
Cris Cardenas
Alan Carp
Sol J. Casseb
Joe C. Cesare
Nancy and Kevin Cooper
Betty and Richard Crup
Della Calce Private Foundation, Inc.
Mr. and Mrs. John Diekman
Thang N. Do
Dream Book Inc.
Michael B. Dryden
Marcel Dzama
Marcia Edmonston
William Embree
Suzanne M. Etheridge
Abraham Faroni
Lea H. and Raymond C. Fay Research Fund of the Community Foundations of the Hudson Valley
Ilya Feldman
Foundation Medicine, Inc.
Margot E. Freedman
G2 Foundation
Debby Gass
Robert and Rose Glick Charitable Foundation
Google
Robert Guiney
Purva Gujar
Theodore Heim
Marlene Hess and James D. Zirin
Ronald Hicks
John & Mildred Holmes Family Foundation
Estate of Kenneth S. Hutton
Iroquois Avenue Foundation
Kieng Iv
Deborah and Arthur Jacobson
Kate and Jeff Jaenicke
Julia Janonis Revocable Trust
Johnson Family Foundation
Margaret Ann and Thomas S. Johnson
Virginia Johnson
Keenan Family Fund
Christopher W. Kelly
Jay Kim
Dr. Donald Kuspit
L.E.K. Consulting LLC
Eileen Leddy
Jacquelyn M. Lester
Mary Lynne Levy
Mr. and Mrs. Cyrus Lohrasbpour
E. P. Lukert
Diane K. Lundell
Michele and Theodoros Lykos
Marsha Lysen and Dennis Peddecord
June Malarkey
Molly and Chris Marhofer
Winifred and Michael Marquart
Mr. and Mrs. Steve Martin
John Willard McClurkin
Joesphina and Matthew McComiskey
Cynthia and David McIntosh
Jean M. Meduski
Sharla Miller
Lee Moy Family Foundation
Mr. and Mrs. Michael D. Moy
Mr. and Mrs. Adam Nelson
Novartis Pharmaceuticals Corporation
Lois and Ellis Oppenheim
Dr. and Mr. Sreya Pallath
PDT Partners
Mr. and Mrs. Al Pearson
Tony D. Pollard
Karen E. and Jay Ptashek
Rebecca Charitable Fund
Estate of Teresa M. Richardson
Larry Richardson
Riley Contracting, Inc.
Susan A. Rouse
Jason J. Safriet
Salesforce.com, Inc.
Michael Santulli
Mr. and Mrs. Ed Schneider
Seaman Family Foundation
Mr. and Mrs. Gilbert Seligman
Nicholas J. Seminara
Michael Charles Sharp
Carolyn F. Shettle
Shomos Family Foundation
Mr. and Mrs. Garrett D. Smith
G. Whitney Snyder Charitable Fund
Soludos
Krista Ann Sorensen and Michael Sorensen
Mr. and Mrs. Jeffrey Spaulding
Jan Speth
Joseph G. Steffa
Jennifer Stiefvater and Loren Smith
Will Christopher Stockwell Fund
Thibault C. Stracke
Stuntz Family Foundation
Elizabeth and Ross Taylor
Robert J. Taylor
Mr. and Mrs. John Tucker
The Tudyman Family Foundation
Mr. and Mrs. Bobby Walker
The Wiggins Foundation, Inc.
Wolff Family Foundation
Mr. and Mrs. Robert Woods
Ann and Forrest Word Family Foundation
Anita L. and Richard B. Wyman
Mr. Jinghao Yan and Ms. Tricia Deng
Jay Richard Yerkes
Rebecca M. Young
Robert F. Zahra
$1,000-$4,999
Michelle Abbey
Benjamin Abrams
Accenture
Kathryn R. and John A. Adamiak
William B. Adams
Adaptimmune Therapeutics plc
Murali Adimoolam
Adobe
Mr. and Mrs. Mac Aldridge
Jennifer Alessandrini
Casey N. Allen
Kathryn Ammerman James Legacy Foundation
Dr. Clyde R. Anderson
Gretchen and Tom Anderson Family Fund
Jean and Dale Anderson
The Andre Family Charitable Fund
Donna K. Andrew
Anonymous (132)
Anonymous Fund at The Dallas Foundation
Jared Apillanes
Apple
Apttus Accounting
Toren Arginteanu
Estate of Helen Asdourian
Maged Attia
Erik Babcock
Katherine and Marc Babin
Christian G. Bachik
Shelley Bade
Joshan Bajaj
John Baker and Christine Ogata Family Foundation
Ellen S. Bakst
Nathalie Balandran
Estate of Marion Balen
Rita Ballard
Gail and Robert Balsley
Frederico Bandini
Joseph Bank
Bank of America Charitable Foundation
Charles B. Banks
Sidney and Florence Banwart Family Charitable
Jackie Barents
Patricia Barger
Mr. and Mrs. Dan Barnett
Dr. Alexander P. Bartlett
Susan D. Basso
William B. Batte
Lynne Baumann
Baumgartner Family Charitable Fund
Sierra Becia
Nicholas Behrens
Mr. and Mrs. Everett A. Bell
Jacqueline A. and Charles H. Bell
Lawrence B. Benenson
Sharon and John Benson
Dr. Edward J. Benz
Dr. Kevin Berg
Jacqueline Berger
Mr. and Mrs. Donald Berger
Jordan Bergtraum
Barbara J. Berlin
John Bernier
Rick Berry
Mr. and Mrs. John Best
Arya A. Bhakare
Mr. and Mrs. Mark Bienstock
Mr. and Mrs. J. Darius Bikoff
Mr. and Mrs. Larry D. Billen
The Birchwood Country Club Incorporated
Mark T. Black
Parnell Black
Mark A. Blackmon
BlackRock
Valerie Blevins
Jason Block
Laura Block
Theodore L. Blumenthal
Mr. and Mrs. Harold W. Bogle
Andrew Booth
The Bowling Family Foundation
Lisa and David Boyle
BP Foundation, Inc.
Jonathan R. Braham
Mr. and Mrs. Oren Bramson
Maria Branco
John E. Branzell
Bridges Family Charitable Fund
Dr. and Mrs. Andrew Bries
Laurie E. Brigham
Doreen Brinkman and Christian Brinkman
David A. Brong
Dr. Jess Brown
Mr. and Mrs. David M. Brown
Sam Brown
Mr. and Mrs. Aaron Burgess
Eugenia H. Burke
Kirk Burtch
Sergio Busetti
David Bustamante
Roberta and James Butera
Brian Butler
Louise Butler
Mr. and Mrs. Joseph H. Butterfield
David Cafaro
Mr. and Mrs. Ryan Caldbeck
Mr. and Mrs. Rogelio Calderon
Diane Calhoun
The Capital Group Companies Charitable Foundation
Mr. and Mrs. Edward Caress
Sylvia and Bob Carnes
Geordie Carswell
Daniel Henry Casey
Neil Cawse
Robert D. Cecil Jr.
The Ceraso-Lowe Fund
Michael Cha
Dr. Jacob M. Chacko
Steven M. Chagnon
Andrew Chambliss
David R. Chapman
Nancy L. Chapman
Mr. and Mrs. Steph Chen
Robert Chen
Henry Chin
Steve Chiou
Joseph Chiu
Wei Yu Chou
Mr. and Mrs. Erik Christofferson
Amie Cho Ying Chu
Jennifer Chung
CINK Fundraising
Cisco
James M. Citrin
Michael Clark
Lisa Clawson
Theresa and Simon Clephan
Mr. and Mrs. Anthony J. Clesceri
Tim Clinkscales
Eric Cohen
Mark Cohen
The Colton Family Foundation
Mark A. Comer
Robert Comer
Carol T. Comisarow
Community Foundation of New Jersey
George Conly
Andrea Connell
Christopher J. Connelly
Mr. and Ms. Howard Cooper
Lewis Cooper
The Copeland Charitable Fund
Maria, Sean and Madison Coplen
Corchem Corporation of Texas
Lori A. and Thomas P. Corcoran
Rebecca S. Corrin
Michelle J. and Jeffrey R. Cote
Matthew P. Cotlar
Mr. and Mrs. Ronald Couture
Grace Cowen
Karen Cox
Claire and James Coyle
Dr. Jack Crandall
David Creasy
William S. Credle
Pamela and Paul Criscuolo
Roslyn Cronmiller
James D. Crossland
Alexis Crowley
Crown Bioscience, Inc.
Nancy Crumley
Mr. and Mrs. David J. Culbertson
The Randi and Roger Cunningham Charitable Fund
Julia and John Curtis
Karen and Richard Dakers
Chad Daly
Joan and Barrie Damson
Danem Foundation
Loyd Daniel
Dave's Gourmet, Inc.
Gregory Davies
Benjamin Davis
Kelly Davis
Mali E. Davis
Mary and John Davis
Thomas M. Davitt
Gary S. Dawson
Dr. Paul De Santis
Dr. John DeBiasio
Ty E. Deinema
Rebecca Delamotte and Peter Bloom
Mr. and Mrs. Eric Del Priore
Michael J. Depalma
Emily deQuay
Benny DeRosa
Mr. and Mrs. Paul Dertien
Mr. and Mrs. Kiran Devarakonda
Jan W. DeWeerd
Mr. and Mrs. Andrew Dickman
Honorable Martin J. Dickman
Nathan Dingler
Mr. and Mrs. John H. Dobbins
Mary Anne and Dennis Dodson
Doggett Construction Co., Inc.
Julia Doheny
Elizabeth A. Dolezal
Mr. and Mrs. Scott A. Dondershine
Mr. and Mrs. Bob Donnelly
Dr. Mira Dontcheva
Phyllis B. Dorsi and Stephen N. Dorsi
William Dougan
Kenneth Dougher
Laura L. Douglas
Carlos Doval
Mr. and Mrs. Carl L. Drasher
Estate of Elmer J. Dreher
DTCC Cares
Joan and Jerome Duffy
Deborah J. Dumaine
James Dunne
Nancy. P Durr
Garner Duvall
Jeff Dworetz
Earnest AF
Laura and Greg Edwards
Ryan Ehrlich
Robin Eichel
Matthew Eichner
Barbara Eichstedt
Mr. and Mrs. Chris Ely
Brant Englestein
Jayne H. Epstein
Linda and Jim Ernst
Mr. and Mrs. Larry Eskew
Michael Evans
EXB Solutions
Daniel J. Ezra
Lacey D. Facer
Rami N. Fakhouri
Deborah Farese
Mr. and Mrs. John Farr
Mary C. Farrell
Minnie & Samuel Feldman Family Charitable Foundation
The Robert I. Fendrich Family Trust
Mr. and Mrs. Anthony Ferina
Denise Ferrari
Darren W. Ferwalt
Mr. and Mrs. Richard R. Fetterman
Julie Feuillerat
Janet I. & H. James Field Jr. Fund at the Rhode Island Foundation
Johnn Finnicum
First Home Mortgage Corporation
Joan H. and John P. Fitzpatrick
Stuart S. Flamberg
John A. Flood
Gulem Ford
Heidi Ford
Fountain of Health CBD
Charles Frankel
Christopher Frattini
Patricia Frazier
Jan D. Freeman
Ethan Frey - Brookshire Realty
Friedel Family Foundation
Kathi Friedman
Dominic F. Galati
Galaxy Cowboy, LLC.
Neil Gallagher
William J. Galligan
Ethel Gardner
David A. Garner
Linda L. Garvey
Bill & Melinda Gates Foundation
Valerie Gauthier
The GE Foundation
Mr. and Mrs. Ryan Geddes
The Wei Gee Family Fund
Thomas Geisler
Genedata
Georgia Climate Control, Inc.
Susan Gilbert
Joshua Gildea
Francine Gillam and Robert Oldham
Dr. Steven C. Gilman
GlaxoSmithKline Foundation
Mr. and Mrs. David Glendinning
Mr. and Mrs. Ankit Goel
Nancy and Richard Goldcamp
Max Goldenberg Foundation
Milton Goldwasser
Shaina Golub
Dr. Reo Gonzales
Ed Gonzalez
Matha Gonzalez
Rhoda Gould
Lois Granader
William Greene
Carolyn F. and Tmothy J. Grimes
Renee Gruber
Cari Grundman
Amanda Guire
Jo-Ann Gundersen
The Gupta Family Foundation
Jeffrey S. Gwier
Michael B. Habib
Janet Halecky
Linda Haley
Mr. and Mrs. Thomas M. Hall
The Halperin Foundation
Keith N. Halvorsen
Dorothy J. Hamilton
Mr. and Mrs. Matthews V. Hamilton Jr.
Talbot Hamilton
Hanna Family Fund
David Hanpeter
Mr. and Mrs. Robert Hanscom
Jackson L. Hanson
James Hardie Building Products, Inc.
Alexander M. Harris
J. Ira and Nicki Harris Family Foundation
Lynne A. and John A. Harris
Margaret S. Havens
Willard L. Hawkins Jr.
Dr. Daniel A. Hayden
Dr. and Mrs. James E. Heath Jr.
Donald B. Hebb Jr.
Dr. Phillip Heil
Kathleen J. Heller
Beth and Charles Helms
Gregory P. Herbert
Melissa M. Hernandez
Elizabeth Herold
Harry W. Herr, M.D.
Joyce Hesselberth
Dr. Kimberly A. Heyning
Mr. and Mrs. Joseph Higgins
Lawrence P. Higgins
Sarah Higgins
Wade Hinkle
Mr. and Mrs. Stephen Hiser
Jeffrey Hodge
Arie Hoekstra
Lindi Hoffman and Valerie Sneddon
Raymond Hoisington
Ramsey Homsany
JS Howe Family Foundation
Ruth E. Hubbard
Bruce R. Huebner
John Huffstutler
Sue Jean Hughes
Amy Hundhausen
Spencer G. Hunsberger
Mr. and Mrs. Liangrung Hwang
Dennis E. Hyltin
Immutep Ltd.
Johny Independent
Mr. and Mrs. John D. Ingram
Inovio Pharmaceuticals, Inc.
IOE Adler
James Irvine Foundation
Jeanine L. and James D. Isham Charitable Fund
Dr. Glenn Ishioka
Gail and Robert Israel
James Jacob
Mr. and Mrs. Peter M. Jacobson
Mr. and Mrs. Edward R. James
The Janklow Family
Lynn Jarke
Bhat Jayaraman
Mr. and Mrs. Arthur H. Jerbert Jr.
JLR Holding Corp
Maurice Joffe
Mr. and Mrs. Ken Johns
Mr. and Mrs. Christian G. Johnsen
Candy Johnson
Marc Johnson
Johnson & Johnson
David Johnson-McGoldrick
Valerie A. Johnston
Joint Warren Production
Paulette and Marvin Jones
Sherry Jordan
Johns Joy
Andrew Joyce
Basim Kadhim
Albert Kaiser
Sachin Kalra
Mr. and Mrs. Brandon Kam
Mr. and Mrs. Dave Kaminski
Chong-Min Kang
Estate of Rosemary M. Kaplan
Dr. Drew Kaufman
Adrienne Kaye
Eileen B. and John J. Kelleher
Christopher D. Keller
Denise and Richard Kerns
Devyn Kerr
Mr. and Mrs. Andrew N. Kessler
Faraz Khan
Prithvi Khanna
Arthur W. Kieffer
Kristine Kijowski
Mr. and Mrs. Christian A. King
Jill R. Kinney
Mr. and Mrs. Michael Kirton
Marjorie Klayman
Andrea Klee
Eric R. Klingberg
Kevin P. Klingelhafer
Linda and Robert Knoth
Margaret J. Knudsen
Mary Kooiman
Elizabeth Kortz
Kathryn Corinne Kortz
Jennifer and Trent Kososki
Mr. and Mrs. Richard F. Kossik
Sean R. Kovich
Andrea Kramer
James Kranzthor
William Kremer
Ivan Kriakov
Sriram Krishnan
Alex Kronenberg
Allen Krowe
Kruger Family Foundation
Alan T. Kujawa
Mr. and Mrs. David P. Kusel
Terence F. Kyaw
Janet Lahr
Daniel Laiken
Mr. and Mrs. Tom LaMantia
Marsha Lancaster
Angela P. Lance
Diane Lane
Lantana Golf Club
Kathleen H. Larocco
Julia and Blake Larson
Nigel Lawson
Martha and Drahomir Lazar
Andres Lazo
Ramona Leap
Robert P. Lecky
Jeffrey H. Lee
Jerry Lee
Sandy Lee
Virginia Lee
Larry Leeds
Gail Leese
The Samuel J. & Ethel LeFrak Charitable Trust
Chris Leggetter and Cathy Pearl Charitable Fund
Manuel Legrand
Morris and Lillie Leibowitz Charitable Trust
Rick Lessley
Mr. and Mrs. Cameron Lester
Richard and Emily Levin Foundaiton
Joshua B. Levine
Dr. and Mrs. Hyam Levitsky
Marylin and Arthur Levitt Jr.
Julie Liang
Ellen W. Libby
Mr. and Mrs. Marvin R. Libson
Anita Glassberg Liebowtiz and Stanley Liebowitz
Mr. and Mrs. D. Scott Lindsay
LinkedIn
Joyce Lipton
Mr. and Mrs. Karl Littleton
Dan R. Littman, M.D., Ph.D.
Helaine Lobman
Cindy Long and Jack Moore
Robert Loomis
Juan A. Lopez
Mr. and Mrs. Mark Loreno
Mr. and Mrs. Michael R. Lorusso
Philip E. Lowe
Timothy and Leslie Lucas Charitable Fund
Philip H. Lucht
Gabe Luger
Brian Luing
Luis Family Foundation
Brian Lumpkins
Sherri and Bruce Lux
Jeffrey C. Lyman
Mr. and Mrs. Richard Maguire
Dana Maiman
Ellen Maland and Donald Adams
Christine and Andrew Mallozzi
Maureen Maly
Lynn Mandel
Doris Mann
Mann Charitable Foundation
Mr. Dennis B. Mansfield
Mr. and Mrs. Michael Maranto
Michael Fitzgerald Marek Charitable Fund
Frederick Markle
Neha Markle
Drake D. Marshall
Jacob Martin
Jane Martin and Stuart Katz
Robyn and Timothy Martins
Mr. and Mrs. Allen R. Mass
Matthew M. Masso
Amanda Mathews
Paul Matiasic
Jennifer Matsuura
Robert Mauer
John D. Mauro
Roy Mayes
Lynn G. McAtee
McCarthy Designated Fund
Theresa and Glenn McCarty
Teri Lynn McClain
Ann McCollom
Kathleen M. McCormick-Batterson
Thomas McDonagh
James R. McDonald
Mr. and Mrs. Jeff McDonald
Lois and Kenneth McDonald
Mr. and Mrs. David McDougall
Karen McElaney
Kate A. McKay
Sean L. McKenna
Heather Elko McKibben
Rebecca Menshen
Mercedes-Benz Financial Services
WA Mercer Family Foundation
Douglas Merritt
Mr. and Mrs. Robert J. Merten
James Mestl
Patti and Tom Meyer
Joan K. Meyers
The MGDC Apgar Foundation
Microsoft
Dr. Angela Miller and Mr. Ryan E. Miller
Brandon M. Miller
Diane and Donald Miller
Kathleen Miller
Andrew Min
Linda C. Minor
Elayne S. Mischna
Brian Mitchell
Diane Mohr
Dr. and Mrs. Stephen Monroe
Gina Montalbano
Kaye and Ron Moody
Francine Moore
Terri Moore
Kenneth Moraif
Ella Morales
Lisa Morales
Joseph W. Moran
Mr. and Mrs. Paul D. Moran
Dan Morgan
Moriarty Family Charitable Foundation
Damon D. Morise
Charles Stewart Mott Foundation
Stephane Motuo-Fotso
Kevin W. Mu
Stephen Muck
Mr. and Mrs. Rafael Murcia
Murdy Foundation
Nelson Murga
Laura D. Murphy
Sandra and Kenneth Murray
Diane and Mike Muyskens
Mr. and Mrs. Krishna C. Nadella
Melinda and Mahmoud Naderi
Mr. and Mrs. Uday R. Naik
Nanell Foundation Inc.
Jenks Necker Charitable Fund
Sergei Nedospasov, Ph.D., D.Sc.
James R. Nelson
Lonnie D. Nelson
John Nesheiwat
Mr. and Mrs. Alfred Netter
Dr. Adam Z. Neustein
Andrew V. Newton
Glen Newton
Thuc T. Nguyen
Tyler Nichols
John G. Niemeyer Jr.
Northrop Grumman Charity Trust Account
Adam J. Novak
John Nowak
Richard Nykamp
Cindy Oatis
Mr. and Mrs. Thomas O'Brien
Elizabeth & Daniel O'Connor Family Foundation, Inc.
Dr. and Mrs. Kunle Odunsi
Jordan Olds
Mr. and Mrs. James A. Olson
Sandra Olson
Penelope H. Oncken
Marguerite E. O'Neill Charitable Fund
Carole A. Orender
Mr. and Mrs. John Orlando
Lyle Owerko
Kevin Pack
Mr. and Mrs. Robert Pahl
Lucian Palcu
Connie Palmberg
Margaret and Glenn H. Palmer
Michael J. Palmer
Robert A. Palmer
Dr. Vernon L. Pankonin
Bonnie I. Parker
Delton Parks
Rachel and Roger Parrell
William Parris
Mr. and Mrs. Ronak H. Patel
Andrea Patineau
Charles Patten
Linda and Wesley Patterson
Mr. and Mrs. Chris A. Payne
Shirley Pearlman
Mr. and Mrs. Scott Pecullan
Jill and Yoav Peled
PepsiCo Foundation
Lyndon Pereira
Lauren Permuy
Mary C. Peters
Crystal L. Peterson
Scott Peterson
Elizabeth and Theodore Peyton
Carl Philips
Kathleen Philips
Joseph Phillips
Randall A. Pilon
Anthony J. Piperno
Michael Pirosh
Antonella Pisani
Vickie Pitzer
Eric F. Polhamus
Mr. and Mrs. Christopher Poling
Mr. and Mrs. John C. Ponticello
Anthony Duane Popple
David Postma
Mr. and Mrs. Rajeev Prabhakar
Mr. and Mrs. Robertus Prajogi
Beth and Jim Preminger
Mr. and Mrs. James A. Prestridge
James H. Price
Pristine Desert Properties LLC
Jean Sayles Prokopow
Nancy and Bob Puff
Marc Puich
Qualcom
Michael Quinn
Joshua Rabina
David N. Rabuano
Randall Family Charitable Fund
Bria Randazzo
Mr. and Mrs. Glenn Rankin
Rapidan Baptist Church
Terrie Ray and Ken Kipp
Patricia J. Reath
Jeff Rechtman
Douglas Rediker
Kristin and Michael Reed Family Foundation, Inc.
Reichenberg Giving Fund
Volker Reinert
Ben Reinke
Jay Reiziss
Denise Rempe
Diana J. Reynolds
Roman Rhyse-Klecanda
Riboli Family Wines
John Richards III
David M. Richman
Mr. and Mrs. Jeffrey M. Riely
Kurt Riemenschneider
Jerry D. Riggs
Emma Riley
Zachary Rinaldi
Jane Rincker
Mr. and Mrs. David Riparbelli
Karen Roberts
Mr. and Mrs. Bradley Robson
Renate and Walter Rados
Catherine Rodrigue
Brent Rogan
Candice Rolfsmeyer
Samuel Ronk
Dr. Peyton Rose
Steven M. Rosenberg
Deborah Ross
James M. Rossi
Jennifer Rossini
Lauren Z. and John Roth
Jennifer Rousos
Laurette Rup and Neil Smith
Bernard M. Rupe
David Rusch
David M. Russell
Leon B. Russell
Joan S. Ryan
Jane Dresner Sadaka and Ned Sadaka
Jennnifer Jean Saenz
Sallay Family Fund
Harold Sanditen
Mr. and Mrs. Edward Sanford
Ruchi Sanghvi
Abe Sari
Patricia S. and George Sarner
Thomas Sawey
Rose Ann Scamardella
Sharon Scaramozza
Richard Scarinci
Mr. and Mrs. David T. Schiff
Marilyn Schiffer
Dr. Petra Schindler-Carter
Connie Schmeiser and Marvin L. Schmeiser
Gregg M. Schneider
Jeffrey M. Schneider
Karen A. and Henry P. Schneider
The Weingarten Schnitzer Foundation
Dr. Jarad Schofer
Margaret and Karl J. Schraer
Jonathan Schramm
Martin Schreibman
Dr. David N. Schrier
Henry C. Schulte and Virginia M. Schulte Foundation
Nancy K. Homel Schultz and Dennis A. Homel
Susan Schultz
Wayne L. Schultz
Mr. and Mrs. Howard Schulz
Karen Schulz
Mr. and Mrs. Warren Schwerin
Jane Scriptunas
Mr. and Mrs. James F. Sebela
Caren and Michael Seckler
Ann Sedman
Ben Seelaus
Janet P. Seidler
Diane Seligsohn
Janet and Terry A. Serafini
Janet Serluco
Constance Shapiro
Michelle K. Shapiro
Shepard's Walk Foundation Inc.
Shepperd Family Charitable Fund
Jeff Sherman
Dr. Thea D. Shive
Short Family Foundation
Mr. and Mrs. Dennis L. Shuman
Dr. Jack Sibrizzi
Erika and Matthew Sidney
Bronislava Sigal
Gene Sigalov
Randall J. Silva
Brooke Simpson
J. P. Sisneros
Larry Sitbon
Rorie Skei
Robert Sloan
Dr. Jim Smalley
Smith Florist
Nora M. Smith
Patricia S. Smith
Shirley C. Smith Charitable Foundation
Mr. and Mrs. Stephen E. Smith
Stephen L. Smith
Vickie and Ronald Smith
Jody Smyers
Mr. and Mrs. Scott Sokol
Brenda Sonderegger
Mr. and Mrs. Roger Soons
Greg Sorenson
W. Vaughan Spencer Foundation
Rebecca Spillman
Mr. and Mrs. Edwin Spirer
Cheryrl Sprauer
Gregory P. St. Pierre
Edgar Stanley
Mr. and Mrs. Kerry Staples
Bonnie M. and Robert J. Stapleton
Cameron Starnes
Donlad J. Stauffer
Gonen Stein
Jason L. Sterlacci
Aaron Stern
Ilene Stern
Linda and Allan Stern
Charles Stevens
Darlene Stewart
Jeremy Stillings
Mr. and Mrs. Jeffrey D. Stone
Bonnie and Tom Strauss
Barbara J. and Ross M. Strickland
Inmaculada and Brent Strombom
Bessie Svehla
Gregory Svorinich
Richard A. Swan
Karen and Daniel Swanson
John J. Szalay
T. Rowe Price Foundation, Inc.
Talon Communications Inc.
Susan Taylor
TDC Group
Mr. and Mrs. Kenneth P. Tegels
Fen Yee Teh
Marcelo A. Telles
Jean and Kenneth Telljohann
Michelle and Marcus Terry
Britt and Stephen Thal
Ellie Thibodeaux
Mr. and Mrs. Jeffery Thomas
Pat and Bruce Thoms
Daena Title
Mr. and Mrs. David M. Tobeson
Anthony Tran Family Foundation
Phong Tran
Anne Travalia
Chung-Ta Tsai
Mr. and Mrs. Ilya Tsymbal
Karen Sue Tunnell
Jared Q. Tunnera
U.S. Bank Foundation
James R. Utaski
Erkay Uzun
Matthew G. Van Arkel
Mr. and Mrs. Kirk Van Dyne
Van Helden Family Charitable Fund
Mr. and Mrs. John M. Van Hof
William Van Pelt
Anne and Philip Vander Haar
Mr. and Mrs. William Vanderhoef
Rosemarie Viggiano
Millie Viqueira and Steve Miller Fund
Stephen J. Viscovich
Michael Vitus
VMware Foundation
John Vogel
Mr. and Mrs. Lance Volland
Jayesh Vora
Anandkumar Vyas
John F. Wade
Sally Walcott
The Kathleen B. and Charles R. Walgreen III Foundation
Mr. and Mrs. Barnie A. Wallace Jr.
Mark W. Waller
Henry Walsh
Russell H. Walters
Dr. Yi-Cheng Wang
Debbie J. Ward
Kay L. Warder
Mr. and Mrs. Stephen H. Warhover
Paul M. Warner
Nona Washington
Doris and Glen Weaver
Tracy Y. Wei
The Weisbrod Charitable Fund
Dr. Elizabeth Welch
Mr. and Mrs. Thomas J. Welling
Carolyn Wells
Eleanor and Frank Wells
Joshua J. West
Judy Weston Giving Fund
Gerald I. White
Mr. and Mrs. Michael R. White
James Whitticom
Deb and Andy Wiacek
Erin Wilcoxen
Brian Wilkerson
Dr. Jeffery N. Wilkins
Patricia Williams
Mr. and Mrs. Samuel G. Williamson
Kathryn Willson
Richard J. Wilson
Nancy Winslow
Wonderful Giving
Jonas Wood
Mike Wood
Ryder Wood
Dr. Timothy Wood
Geoffrey Woodward
Mr. and Mrs. William Worthington
Kevin Wu
Neal Wu
James R. Wyatt
Margaret Yackem
Stephen Yegelwel
Alexander Hsueh-Hong Yen
Jacob Yenner
Rachel Yuhas
Mr. and Mrs. Joseph Zalac
Fabian P. Zeller
Zermount Inc.
Susan and Ralph Zerweck
Ying Zhang
Eddie H. Zhao
Charlene Zimmerman
Mr. and Mrs. James Zimmerman
Julie Zimmerman
Peter Zornio
Arta Zowghi
Barbara and Marc Zuckerman
$500-$999
Amira and Usman Abbasi
Jim Accordino
Dr. Leslie Adams
Judith F. Aduddell
Lorena E. Aldridge
Amy L. Alexander
Gary A. Alexion
Mr. and Mrs. Steve L. Altman
Donnna M. Ambrosino and Howard D. Martin
Sankaranarayanan Ananthakrishnan
Clare Anderson
Dr. Robert Anderson
Anonymous (145)
Dr. and Mrs. Alan Appelbaum
Mr. and Mrs. W. Michael Archer
Pamela Arkam
Adam Arnone
Britt Ashcraft
Bernadette Augustinack
Autodesk Foundation
Mr. and Mrs. Carl L. Avelar
Rumana Azad
Alexandra T. Bado
Mr. and Mrs. Matthew Bain
Eric Baize
Susan M. Baldini
Balma Charitable Fund
Linda S. Bamford
Patricia M. Barber
Kelly and Kyle Barker
Mr. and Mrs. Michael Barnes
Rosemary F. Barr
Gerald Bartolomucci
Lindsay Basloe
Tal Bass
Emily Bateman
Christopher Bates
Mr. Tim Battenschlag
Portia P. Bauchens
Jamie Bauer
Elana Beaber
Melanie Bearden
Brandon Beasley
Daniel S. Beaty
Brigid M. Beck
Emily Becker
Mr. and Mrs. Gerald Becker
Michelle Becker
Mr. and Mrs. Brian Beiley
Patricia L. Beitel and David Reed Hawk
Mr. and Mrs. Joe Bekker
James W. Bellamy
Dr. Eric Bendixen
Lyndsay Benedict
Brian Benet
Benevolent Society of Maria SS
Mark Bennett
Jeremy W. Benoit
Andrew Berger
Susan and Lloyd Berhoff
Mr. and Mrs. Raymond A. Beringer
Arlene E. Bernstein
Cheryl Besterman
William C. Bevins
Mark Bigler
David A. Billings
Dennis L. Bishop
Melina Black
Mariette H. and Scott L. Blackett
Judith and Frederick N. Blount
The BLR Fund
Elaine Blythe
Leonard Bolen
Marlene and Joseph Bonasera
Clifford Bookman
Benay M. and Leonard J. Borow
Lazaro Gerardo Borroto
Christine D. Bouffard
Boulder Mennonite Church
Bouren Family Fund
Cathy Bowen
Mr. and Mrs. Joe Bower
Roger L. Bowlin
Mikhail Boz
Michele and Michael Bradshaw Charitable Fund
Barry Braksick
Adrian Bravo
Daniel Brenic
Sandra Bresnick
Marybeth Bridegam
John D. Bridges
Bruce Brill
William D. Brissette
Victoria T. Broadie
Matilde Brooks
Kathleen J. and Charles J. Brophy
Jennifer Laurel Brown
William E. Brown
Stephen Brubaker
Heather Bruce
Joseph Buccino
Golnar Buchanan
Frank Bukowski
Lt. Col. Lionel D. Bunn Jr.
Natalie Burch
Linda Burkett
Effie Burton
Jaime J. Bustamante
Susan C. Bustamante
Mr. and Mrs. Albert J. Butler
Mr. and Mrs. Shawn Caesar
Marjorie E. Calder
Christopher Calhoun
Bobette and Doug Campbell
Donna Campbell
Mr. and Mrs. Vincent Campisi
Lynn and Liborio Campo
Mr. and Mrs. Tony Canfield
Francis Carandang
Brian Carr
William Carrier
Mr. and Mrs. Bradford Carson
Tracey Walker Carter
Catherine Y. Cartier
Aurora Cascante
Diane and Thomas Castrovinci
Mr. and Mrs. Carlotta J. Cauley
Cavallo Family Foundation
Michael Cecire
Jill Chamberlain
Sarah Chang
Carol S. Chapman
David Chapman
Margery Chapman
Michael Chapman
Tami Chapman
Bill Chappell
Dr. M. K. Chappell
Greg M. Chase
Kent R. Chastain
Andrew Chen
Audrey Chen
Miranda F. Chen
Howard Chercoe
Sharon E. Chew
Mr. and Mrs. Clifton Chilcoat
Richard S. Cho
Stan Choy
Christmas Tree Shops
Donna Chuk
Minsuk Chung
Winston Churchill
Dr. Vince Cianciolo
Mary P. Cibelli
Robert D. Cipoletti
Lisa M. Cirullo
Gertrude Ciullina
Patricia M. Clancy
Mary A. Clark
Nancy J. Clark
Mr. and Mrs. Scott Clark
William C. Clark
Mr. and Mrs. Edward A. Clarke
Mr. and Mrs. Christopher W. Clayton
Mr. and Mrs. James M. Cobbs Jr.
Marianne Cogorno
Robyn Cohn
Kristin J. Colby
Marilyn Joy Coles
Mr. and Mrs. Kevin Collins
Roger E. Collins
Brian F. Connors
Consolidated Minerals Inc.
David N. Conway
Sherri Cooke
Mr. and Mrs. Michael Coraggio
Don Cornwell
Carlos M. Costa
Eunice J. Courtney
Josephine Covelli
Rebecca Craig
Dr. and Mrs. Neil Crellin
Mr. and Mrs. Bruce M. Crowell
Jeffrey R. Crozier
Randall Cully
Meagan Cummings
Dennis T. Currier
Mr. and Mrs. Donald Curtis
Richard A. Curtis
D. A. Davidson Companies
Dabrowski Family Gift Fund
Ahmad Al Dajani
Adam Daken
James R. Daniel Jr.
Jeffrey Daniels
John Dantonio
Mr. and Mrs. Jeffrey Danzig
Jaclyn and Joshua Danziger
Mr. and Mrs. Andrew Dausman
Jenny Davini
Athena Davis
Willie Davis
Meghan and Andrew Dawson
Naomi M. Dean
Sandeep Deb
Mr. and Mrs. Marc DeBonis
Mark DeCillis
Linda A. Decker
Deep Creek F W Baptist Church
The Degnan Family Gift Fund
Masi Dehzad
Mr. and Mrs. Kevin Deisenroth
Nancy F. and Michael Del Priore
Clifton Dell
Cinamon Demuth
Corwin E. Denny
Denson Family Fund
Shailesh S. Deshpande
Mark Dessoye
Deutsche Bank Americas Foundation
Jack Devaney
Maureen A. Devine
Sirinee Dewar
Diamond Hill Investments Charitable Foundation
Diana DiCarlo
Sandra Dietrich
Zachary DiLanzo
Dion Giving Fund
Leilani and Christopher Distaso
Cassandra L. and William D. Dittmar
Melanie Dodd
Barry R. Doepp
Mr. and Mrs. Sherman L. Doll
Eva M. Donaldson
Sherri and Edward Donovan
Laura A. Dormuth
Michael Doto
Darryl Dott
Tara Doubman
Kanea M. Douglas
Dr. Victoria Dowling
Carolyn S. Drain
Daniel Driscoll
Richard Drumm
Jean Dugan
Mark Dugan
Ellen M. Duhamel
Lucy Duncan
Susan F. Dunlap
Joyce C. Dunn
Ashley Dunster
Cleofas Dvorak
Elizabeth V. Dymowski
John E. Dyson
W. Eager
Matthew Early
Mr. and Mrs. James East
Don H. Ebright
Mr. and Mrs. Michael Economopoulos
Edison Electric Institute
Melissa Egelsky
Angela and Christian Ehemann
Mr. and Mrs. Harry C. Ehlert
Arnold Eisman
Benjamin Ellavsky
David Ellis
Timothy Ellis
Susan J. Eltringham
Diana Epps
Janis R. Erickcon
Susan and Paul Erickson
Nicholas Esrock
Michael G. Evereth
Exelon Foundation
William J. Farrell
Alona Fayer
Michael M. Feen
Judith P. and Richard Fehr
Laura E. Felsen
Carl Fenstermaker
Lillian and Malcolm Ferguson
Ellen and Dennis Ferro
Anne Finestone
Harold Fink
Carol J. Finney
Brian Fiscella
Marc Fischer
Mr. and Mrs. Alex G. Fisher
Jonathan W. Fisher
Leslie Fisher
Dr. John Fitzpatrick
Mr. and Mrs. Kevin J. Fitzgerald
Michael D. Fitzgerald
Frank J. Fiumecaldo
Chad Flynn
Focused Ultrasound Foundation
Diana Fodor
Natalie Fogle
Craig A. Follo
Angela K. Fong
Katherine Fonville
Joshua Ford
Isabella L. Forshall
Stephen Fox
Freeman Family Foundation
Richard Frick
Mark Fried
Clay M. Friend
Friends for a Better Way Foundation
Christophe Fructus
Dr. Jack C. Fuller
Theodore C. Fyock
GA Financial Company
Mr. and Mrs. Jame D. Gaither
Kevin Gallagher
Jorge Galvez
Thomas Murphy Garber
The Gardner Family Fund
Mr. and Mrs. William Gares
Donna Garrett
Ian Garrison
William Gartner
Keegan C. Gary
Tanay Gavankar
Avery Gawronski
Mr. and Mrs. Natalie Gebicke
Laura Gelman
Gerbus Remodeling, Inc.
Michael D. Gerstenberger
Sujata Ghanekar
Josh Gilbert
Mr. and Mrs. Jared M. Gingerich
Mr. and Mrs. Barry Ginsburg
Dr. Stephen D. Girvin
Michael Glatt
Jeffrey D. Glick
Mr. and Mrs. J. D. Glick
Go Big Media
Beverly J. Goins
Jared Goldberg
Jay Goldman
Bartholomew Henryk Goldyn
Golombek Family Charitable Fund
Monica and Matt Goodfellow
Josh Goodwin
Mr. and Mrs. Michael W. Gordon
Lawrence Gore
Dr. William H. Gorman
Estate of James L. Goroff
R. Raymond Gorospe
Peter R. Gourlay
Mr. and Mrs. Gary Governanti
Judi L. Gradt
Meredith G. and Steve D. Grant
Mary E. Graves
Lynda K. Green
Mahasti and Edward Greenberg
Richard A. Greenberg
Vickie Greenhouse
Kellie Greska
Mr. and Mrs. Julius M. Griles Jr.
Mr. and Mrs. Richard W. Grimes
Dr. John E. Griswold
Emily Grundman
Joseph Guerrero
Kathleen Gundel
Dr. Paul W. Guy
Estate of Barbara H. Haas
Bennie L. Hadnott
Dr. Paul P. Hagerty
Donald E. Hahn
Eric Hallock
Sandy K. Hamby
Betsy Hamlin-Morin and Jeff Morin
Hampton Veterinary Hospital, P.C.
Eloise Hanna
Anita and David Hansen
Mr. and Mrs. Walter E. Hanson
R. V. Hardin
Scott Hardin
Corey Harper
Adam Harrah
Dr. Keith Harrington
Linda K. and Robert G. Harris Fund
Mr. and Mrs. Steven K. Harris
Brent A. Hart
Patrick J. Hart
Mr. and Mrs. Steven P. Hasling
John J. Hathaway
Michael C. Haus
Ryan Hays
Carl Hein
Shirley Heins
Rodney R. Heisch
Brandon Heisner
Karen Heiting
Jeremy Helms
Betty and John Hemphill
Ray M. Hendry
William K. Herschberger
Luann and Billy Hicks
Janet G. Higgs-Yeandle
Michele Himovitz
Mr. and Mrs. Sieglinde B. Hindrichs
Thomas R. Hinkle
Todd Hironaka
Mr. and Mrs. Jeffrey Hirsch
Robert Hodgson
Walter Hogan
Herbert Hoisl
Mr. and Mrs. David Hollows
Ric Holman-George
Julie Holmes
The Home Depot Charity Trust Account
Mr. and Mrs. Robert D. Hormats
Mr. and Mrs. Emerson L. Horner III
Alissa Horrigan
Jeffrey Hosley
Barbara A. Hotz
Samuel Howell
Sharon Howett
Christian Hresko
Dr. Jiang J. Hsieh
Linda W. Hsu
Maria and Damien Huang
Sebastian Huelck
Mr. and Mrs. Donald H. Hughes
Patricia Hummel
Hon. and Mrs. Russell L. Humphrey
Mr. and Mrs. James L. Hunter
H. Gerald Huskey
Eugene Ie
Corbin Imai
Kyle Imholte
Intuit Foundation
Janice and Benjamin Isenberg Philanthropic Fund of the Oregon Jewish Community Foundation
Dr. and Mrs. Theodore J. Jacobs
Lucas A. James
Mr. and Mrs. Rob Jankovsky
Mr. an Mrs. James D. Jeffery
Peter Jeffrey
Lucie Johns
Jerry Johnson
Mr. and Mrs. James Johnston
Barbara Jean Jones
James O. Jones
Brendan L. Jordan
Paul E. Jorgensen
Darin Josephsen
Jeffrey Kadison
Suzanne Kaehler
Arleen S. Kagan
Elizabeth A. Kahn
Steve Kalb
Mr. and Mrs. Randall L. Kamischke
Mr. and Mrs. Dennis Katawczik
Kate H. Mattar
Kelly Kawalek
Dr. Chris Kawcak
Denise E. Keeley
Mr. and Mrs. Nathan C. Keeley
Anne M. Kelleher
JoAnn and Peter Keller
Susan G. Keller
Peter Kelley
Diana Kelly
Doris and James Kelly
James R. Kelly
Marilyn Kelly
Richard M. Kelly
Shaun A. Kelly
Veronica and Raymond Kelly
Jan Kemper
Mr. and Mrs. Nick Kepler
Susan M. Kern
Mr. and Mrs. Madhu Keshavamurthy
Barbara and Lawrence Kessler
Mr. and Mrs. Stephen Kilbon
Andrew Kim
James C. Kincannon
Mr. and Mrs. Doug Kirkpatrick
Shawn Kirkpatrick
Rebecca Kissel
Mr. and Mrs. Donald Klein
Robert Knetl
Ron Knight
Matthew Knopman
Chien-Ko and Dr. Meei-Ling Wu
Richard Koenders
Catherine Kolander
Kopcha Family Charitable Fund
Roy Kotze
Mikhail Kraizman
Chris Kramer
Mr. and Mrs. Gene Kraus
Liliane Krauss
Michael A. Kreuger
Rajaraman Krishnamirtham
William Kritchman
Matthew A. Kruczowy
Mr. and Mrs. Ju Kuang
Benjamin Kuipers
Zahara Kurji
Nancy and Paul Kurland
Mr. and Mrs. Joel Kurtzberg
Ross Kvilovski
Marilyn and Brian Laheney
Mackenzie Laird
Andrue Lake
Mr. and Mrs. Shobhan Lakkapragada
Mr. and Mrs. David E. Lamb
William Lamps Jr.
Stacey and Curtis Lane
Randy Larsen
Mr. and Mrs. Donald Larson
Dr. and Mrs. Paul J. Lavrakas
Wade Lawrimore
Jacqueline P. and Wilson S. Leach
Emilie Leblanc
Karen Lee
Kellie Lee
Mr. and Mrs. Kenyon M. Lee
Mr. and Mrs. Thierry Lefeuer
Thomas Legrand
Robert Leininger
Mr. and Mrs. Adam Lent
Alexander A. Levenson
Lynn Levine
Joel Levinson
Theodore Levy
Jeff Lewis
Kaitlin Lillywhite
Daniel Limonadi
Victor Lin
Matthew Lindsey
Douglas Linett
Oliver Ling
Peter Ling
Irmgard and Charles Lipcon
Mr. and Mrs. Tom Lipsky
Mr. and Mrs. Fred Littlepage
Randall T. Littleson
Liu Family Fund
Mr. and Mrs. Aldis J. Liubinskas
Lisa Livingston
Mr. and Mrs. Aaron Llanso
LMA Services Company LLC
Charles Lo
Mr. and Mrs. Andy Locarnini
John Lockwood
Mr. and Mrs. Timothy Long
Long Brothers of Summerfield, Inc.
Melissa Lopez
Dr. Johnny Lops
Katherine M. Lorenz
Mr. and Mrs. Patrick W. Lucas
Ellen and J. Daniel Lugosch III
Chris Lujan
Donald L. Lundholm
Ann M. Lutz
John Lutz
Mr. and Mrs. Travis Lutz
Beth Alan Lynes
Mr. and Mrs. Thomas MacCrory
Jarrett J. Macklin
Malika Magagula
Susan Magee
Mr. and Ms. Steven W. Magel
Mark Main
Zachary Malley
Mr. and Mrs. Stuart H. Malone
Kelly Maloy
Louis C. Manetta
Stephen C. Mannell Sr.
Michael G. Marcos
Alim A. Maredia
Thomas D. Marra
Mr. and Mrs. Scott Marshall
Christopher Martin
Mr. and Mrs. Redge A. Martin
Tim Martin
David Martz
Brian L. Marzo
Mr. and Mrs. David Matlack
Robert A. Matlin
Matthew J. Matosky
Beverly Matre
Philip Mattawashish
Carol Mauermann
Sam Maurer
Jeffrey S. May
Mr. and Mrs. Larry E. Mayer
Janet McAfee and David L. Isaman
Dr. and Mrs. William C. McColgin
Traci McCormick
Pamela McCulloh
Ian McEwen
Christopher McGarrigal
Lain McGhie
Beverly McKeehan
Andrew B. McLaughlin
Kevin McLaughlin
Donald McLean
Sean A. McMains
Christopher McMullen
Kathy McNatt
Joanne McQuigg
Mr. and Mrs. Stephen McVearry
David McVicker
Kristin Mead
Alison Meagher
David Mechanic
Dylan Mendelowitz
Frances Mendez
Merck Foundation
Rose Marie Meriwether
Andrew C. Merrill
Pamela J. Meyer
Robert Meyer
Nancy Michael
Milionis Custom Homes Inc.
Mr. and Mrs. Don Miller
Jennifer M. Miller
Michael Miller
Nancy M. Miller
Nancy Mills and Drew Mills
Tammy L. Minardo
William Miranda
Mr. and Mrs. Glen C. Mishler
Mr. and Mrs. J. Kent Mitchell
Jacquelyn Mitchell
Patrick Mitchell
Cindy Modrich
Carole A. Moglia
Candace and Mike Monaco
Christine Monksfield
Mr. and Mrs. Forrest Moore
Jennie Morey
Robert Morey
The Morgridge Family Foundation
Ryan Morley
Daphne A. Morris
Mr. and Mrs. Andrew W. Morrison
Marybeth Moser
Martha and Michael Moses
Motorola Solutions Foundation
Gleneida Motzko
Dr. Michael Moustakakis
Frederik Mouthaan
Dr. Shanker Mukherjee
Daniel Murphy
Mr. and Mrs Clark Murray
Mr. and Mrs. Michael Musgrave
Joseph Musto
David W. Myers
Davin Nakahara
Brooke Nassef
Tarakad Nataraj
Phyllis Nauts and Hendon Chubb
Dr. Stephen Nemeth
Netflix
Marcy Neuburg
Michele and Donald Neumann
Tony Nguyen
Victor Nguyen
Kathryn J. and James S. Nichol
Katharine R. Nielsen
Christa Nordlund
Joseph North
Daniel M. Novak
Mr. and Mrs. Larry Nucci
Rev. and Mrs. Mark Nygard
James Oakes
Dominic I. Obaditch
Jonathan Oblak
Mr. and Mrs. Donald Obrigkeit
Liam O'Kane
Mr. and Mrs. Michael M. Oleske
Donald Olsen
Teresa Olson
Kevin O'Malley
Mr. and Mrs. Christopher V. O'Neil
Oracle Corporation
Joseph Oravetz
Alma and Fred Otto
Mr. and Mrs. Frank W. Palulis
Farhan Panthaki
Pappagallo Family Foundation
Linda M. and Thomas F. Parr
Ann F. Parsons
John Parthum
Amar Patel
Mr. and Mrs. Nimesh Patel
Dr. Moushumi Paul
Mr. and Mrs. Thomas Paul
Mr. and Mrs. Burt Paulson
PDGC LLC
Nancy and Gregg Pearlstein
Christopher J. Pearson
Kyle Pelletier
Norma K. Penick
Alex Peric
Steven D. Perkins
Dr. Bruce Perry
Garrett Peters
James Peterson
Pezzoni Charitable Fund
Erik R. Piasio
Elizabeth G. Pierce
Ping AP
Taffy Valdez Pippin
Olga and Pat Piro
Carmen Plata
Deborah A. Platt
Adam B. Plissner
Mr. and Mrs. Silvio A. Poggi
Shane Pollard
Mr. and Mrs. Douglas Pollina
Brian Polovoy
Vanessa Poon and John W. Donahue
Cameron Pope
Sandra R. Porter
Sean Posvistak
Stephen H. Potter
Dr. Matthew H. Power
Apoorv Prem
Dina Pressel
Gerda Presson
Dale Pritkin
Pamela and Thomas Proctor
Joshua Pueschel
Mr. and Mrs. Jerry Quesada
Adam Rabung
Leesa S. Railsback
Kenneth L. Rainey
Patricia F. Ralph
Judie Ram
Larry B. Rappaport
William Rasnick
Richard Reading
Joseph R. Reda
Brian Reese
Danielle Reichert
Brian F. Reid
Jody W. Reilly
Giles A. Reneau
Joyce Renskers
Repta Family Charitable Fund
Elizabeth A. and Nicholas S. Reynolds
Sarah Rhee
Sandra D. Rhoads
Chad E. Richman
Janice M. Riede
Dr. and Mrs. Floyd E. Roberson
Rebecca Roberts
Eileen Robinson
Martha and William Rodamaker
Jennifer Roediger
James D. Rogers
Laura L. Rogers
Frank Roggenkamp
Pamela Romanow
Mr. and Mrs. David M. Romero
Mr. and Mrs. Brett Rootberg
Max Gordon Rosenthal
Jeffrey S. Ross
Donald A. Roth
Mr. and Mrs. John M. Rowe
Arindam Roy
Sanjay Roy
Bernard Rucinski
Mr. and Mrs. Joseph J. Rumpler
Mr. and Mrs. Enid C. Russell
Dr. Ed Ryterband
Matthew Rzemyk
David Sacks
SAD Foundation
Saddlebag Lake Church
Jandi E. Saito
Ricky Salguero
Terri E. Salyer
The Samanic Charitable Fund
Dr. Lawrence E. Samelson
Mr. and Mrs. Alfred Sanchez
Mr. and Mrs. Michael Sanchez
Carol C. Sanford
Angelo Santitto
Mr. and Mrs. Erik Saunders
Mr. and Mrs. James M. Saunders
Ryan Savell
Mr. and Mrs. Mel Savitz
Paul Scea
Thomas Scebelo
Julia Schaff
Sam Schaffler
Susan and Richard Schaller
Robert W. Schaper
Sharon and Roger Schenewerk
Mark Schlau
Dr. Lars Schmitz
Susan and Howard Schoenfeld
Jeremy Schofer
Linda Schofer
Richard Schouten
Anna K. Schowengerdt
Dr. and Mrs. Robert Schreiber
Schulman Family Foundation
Adam Schwank
Jamie Schwartz
Judith Schwartz
Ryan Schwarz
Mr. and Mrs. Daniel A. Sebben
Charles B. Seekamp
Matthew Segal
Dr. Michael Seilo
Clyde P. Selig
Elizabeth and Joel Serebransky
Andro J. Sergides
Mr. and Mrs. Michael Shacher
Parita Shah
Kathleen Shannon
Robert P. Shapiro
Jane E. Sharp
Rebecca Sharpe and Peter Bruck
Mr. and Mrs. James Sheehan
Mr. and Mrs. James Sherwood
SI Enterprises Inc.
Andre Sidler
Mr. and Mrs. Arnold Siegel
Mr. and Mrs. Rob Silbajoris
James W. Silver
Mr. and Mrs. Brian D. Silverman
Melanie Sisler and David Reed
The Sivashankaran Family
Adrienne Skinner
Dr. and Mrs. Jonathan Skipper
Jason J. Skubitz
Craig A. Slater
Mr. and Mrs. Richard A. Sloan
Mr. and Mrs. Mark Smet
Lois V. Smigel
Mr. and Mrs. H. R. Smith
Megan R. Smith
VeRay A. Smith
William R. Smith
Softserve Inc.
Sordiq Sogbesan
Shashikant L. Solanki
Alejandro Solorzano
Willis D. Sparks
Sandy and John Sperinde
Sudhakar Srinivasa
Michael St. Bernard
Elizabeth St. Lifer
Mr. and Mrs. Patrick St. Romain
Paul J. Stagg
David J. Stanton
Mr. and Mrs. Walter W. Stark
Mr. and Mrs. Thomas C. Stathos
Dr. David Staunton
Judy S. Steedly
Mr. and Mrs. Robert L. Steiger
Mr. and Mrs. Eric Steindler
Sheila and Rishon Stember
Mr. and Mrs. Andrew P. Stephens
The Sternbergh Foundation
Mr. and Mrs. Leo Stinson
Uros Stosic
Truchard Straat
David Strauss
Laura Streicher
Justin Sullivan
Kerry and Gary Sullivan
Staci Sullivan
Joan M. Summers
James Sutton
Jacob Svegal
Mr. and Mrs. Aaron Swearingen
Andrea M. Sweeny
Randall Sweet
Josephine Switzenbaum
Mr. and Mrs. Norm Tacktill
Scott W. Talbert
Mr. and Mrs. Jimmy Tam
David Tanner
Mr. and Mrs. Roger B. Tanquist
Jeanne M. Tarrant
Ashley Tasker
Mr. and Mrs. Jack S. Tate
Philip C. Tate
Douglas M. Tateoka
Laura and Frank Taube
Clarence H. Taylor
Mr. and Mrs. Ryan Taylor
Michael D. Tebay
Teespring, LLC
Ann Temkin and Wayne Hendrickson
Tencom Ltd.
Mr. and Mrs. Ron Tenny
The Oak Hill Fund
The Prospect Hill Foundation, Inc.
Harmony Thomas
Hendrik Thormahlen
Mr. and Mrs. Randy L. Tibbitts
Garrett A. Tilford
Spencer Timm
Mark Tinkham
Mr. and Mrs. Neil Tischler
Andrew Toebben
The Reverend Dr. David C. Tontonoz
Mr. and Mrs. Kenneth Toper
Brad Topoian
Andrew J. Toth
Suzanna L. Townsend
Daniel Tran
Mr. and Mrs. James E. Trant
Dr. Phillips Trautman
Mr. and Mrs. Nicholas L. Trivisonno
Michael Troemel
Cuong Truong
Karen Trzcinski
Matthew M. Tuck
Timothy D. Tucker
Twitter
Carolyn V. Umstead
Sarah and Robert Underhill
United NoseWork Tri-Cities
UpinSmoke BBQ
Mara Urshel
Mr. and Mrs. Max van Adrichem
Henry J. Van Der Laar
Gail Van Haren
Dr. Peter B. Vaughan
Karen Vaughn
Eric Veale
Lakshmi Venkatesan
Robert Veroff
David J. Vickers
The Carlos Vieira Foundation
The Vilalta-Lee Family Fund
Mr. and Mrs. Greg Villanueva
Mr. and Mrs. Robert Vinci
Dr. Jessica Vitak
Courtney Vu
Barbara R. Wachter
Don Wagner
Randy Waki
Dr. and Mrs. John M. Walker
Rebecca Walkins
Mr. and Mrs. Gregory J. Wallaert
Michael Marc Wallen
Mr. and Mrs. Rett Waller
Rose M. Walling
Guang Yan Wang
Eleanor Wardell
Jeff Ware
Kellyn Warne
Tyrone P. Warren
Mr. and Mrs. David Watkins
Mr. and Mrs. Charles Watson
Roberta Bair Watts
Carol Webb
Dan Weinberg
Mr. and Mrs. Henry Weinberger
Mr. and Mrs. Brian K. Weinreich
Mr. and Mrs. Karl Wellner
Mr. and Mrs. Paul Wells
Chris Alan Wenderlich
Marita and Doug Werner
David West
Todd D. Whetstone
Patrick M. White
Dr. and Mrs. Robert W. White
Rhonda Whitehead
Lynnette Whitley
Carol Wiener
Andrea Wiggen
Wilks Family Foundation
Jack Williams
Mr. and Mrs. John Williams
Lily Williams
Timothy Williams
Joel N. Williamson
Carol A. Wilmot
Stewart K. Wilson
Karen N. Wingate
Mr. and Mrs. A. Keith Winget
Mr. and Mrs. Lawson T. Winslow
Mr. and Mrs. David B. Witherspoon
Mr. and Mrs. Paul Wittmann-Todd
Ted Wolf
William I. Woloshin
Joan and Jerry Wright
Andre Wu
Eric Wu
Dr. Ziqi Wu
Jane A. Wunder
Christopher E. Wunderlich
Long Xiong
James B. Yahner
Angie S. Yanez
Lia Yang
Robert W. Yantz
Vahid Yazdi
Christopher Yeany
Mr. and Mrs. Ted S. Yoho
Matthew Yokanovich
Mr. and Mrs. William Yoon
Janel A. York
Mr. and Mrs. Wylie York
Katherine Young
Michael S. Young
Dr. Edward Younger
Edwin Yu
Amanda S. Zetzman
Allen Zhang
Curt Zito
Mr. and Mrs. Harianne Zolkover
Ariela P. Zonderman and Jonathan Weiss
Joan R. Zuckerman
Helen Coley Nauts Society Members
Denver H. Adams
Frank Alberico
Mr. and Mrs. Dale P. Anderson
Peggy Anderson
Anonymous (16)
Roy Ayala
Mary Baca-Rodgers
Maureen and Charles Baker
Connie Barnes
Scott S. Bartholomew
Dennis Barton
Susan Berg Besemer
Alice J. Bissett
Nancy E. and Lawrence H. Bonander
Mr. and Mrs. Olin E. Bray
Lisa M. Brazeau
Michael S. Brazeau
Brian M. Brewer
Billie Jean Brickey and Roger Gilbert Brickey
Elisabeth A. Burg
Lois M. Burns and Robert W. Burns
Robert V. Byrd
Alfred J. Carlucci
Michael Clowe
Rodney Cobb
Mr. and Mrs. Raymond Cole
Bradley L. Coley Jr.
Dale Conn
Lottie M. and Charles H. Cook
Margaret R. Crockett
Julia B. and John R. Curtis
Vincent D'Amico
Pam Deaver
Richard M. DeMartini
Mr. and Mrs. Raymond M. Demski
Joel E. DeSilva
Michael Dorner
Connie Falcone
Robert M. Ferraro
Carlos A. Ferrer
Josephine Fonti
John A. Gallagher
Steven D. Ginsberg
Dorothy M. Graham
Annette and Owen Gray
Carol D. Grunski
Ronald J. Guglielmino
Mary T. Gurster
Sandra Hall
Diane L. Ham
Mr. and Mrs. Virgil Hamby
Mark L. Hariton
Lori Harris
Carleen Heinrich
Marion Hewett
Diane and Don Holmes
Brett Jacobs
Linda and Jon Jacobs
Doreen and Basil Joffe
Rupinder Kaur
Jean Kemp
Roger Kempa
Barbara Kincaide
Shirlene Kisak
Juanita and Fred Koors
Carole Lazarus
Stan Lockitski
Bonnie Long
T. Majewski
Dee Manning
B. M. Marinko
Mr. and Mrs. Michael Marmer
Alfred R. Massidas
Donald Maurer
Lourdes Mayuyu
Annette McDonald
Jose Ramon Menendez
Maha Mohamed
Mr. and Mrs. Charles G. Moore
Louise and Peter Moseychuk
Mayumi Nakagawa and John K. Lai
Patricia Navarro
Paula M. Neal
Gwyn O'Leary
Alice Orlich
Joan Posluszny
Margaret and Anthony C. Posta
Joyce A. Prime
LaDonna Reynolds
Michael Riley
Brenda and Brooks Rimes
Moises Rubiano
Tom S.
Andro J. Sergides
Lois Sessoms Fennelly
Louis Shain
Renee and Irwin Shishko
Alice Jean Smith
Mr. and Mrs. Ernest B. Smith
Patricia L. Smith
Willie Mae Smith
Christine Steers
Merle and Gerald Sternberg
Susan Sullivan
Allen E. Sweigert
Mary Carol Talerico
Suzanne Trautman
William R. Vass
Bettyjean Viecelli
Linda Vono
David Walker
Robert B. Walker
Cynthia C. Weiler and E. Blake Moore
Leonard Weiss
Mr. and Mrs. Norman J. Woodhams
Carolyn and Bill Woody
Eugenia Wray
Nettie Wright
Raelynn and Steve Ziegler
Scroll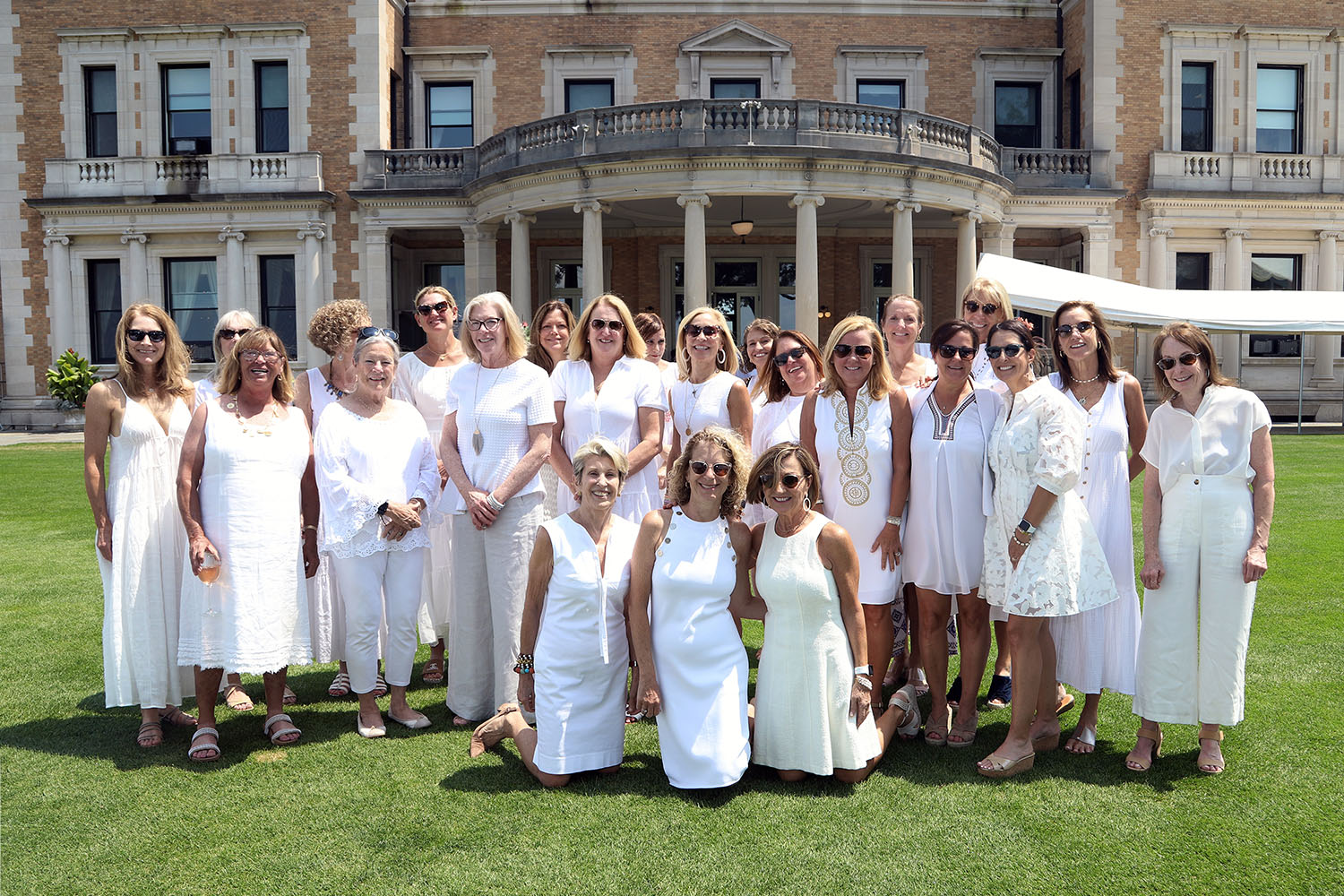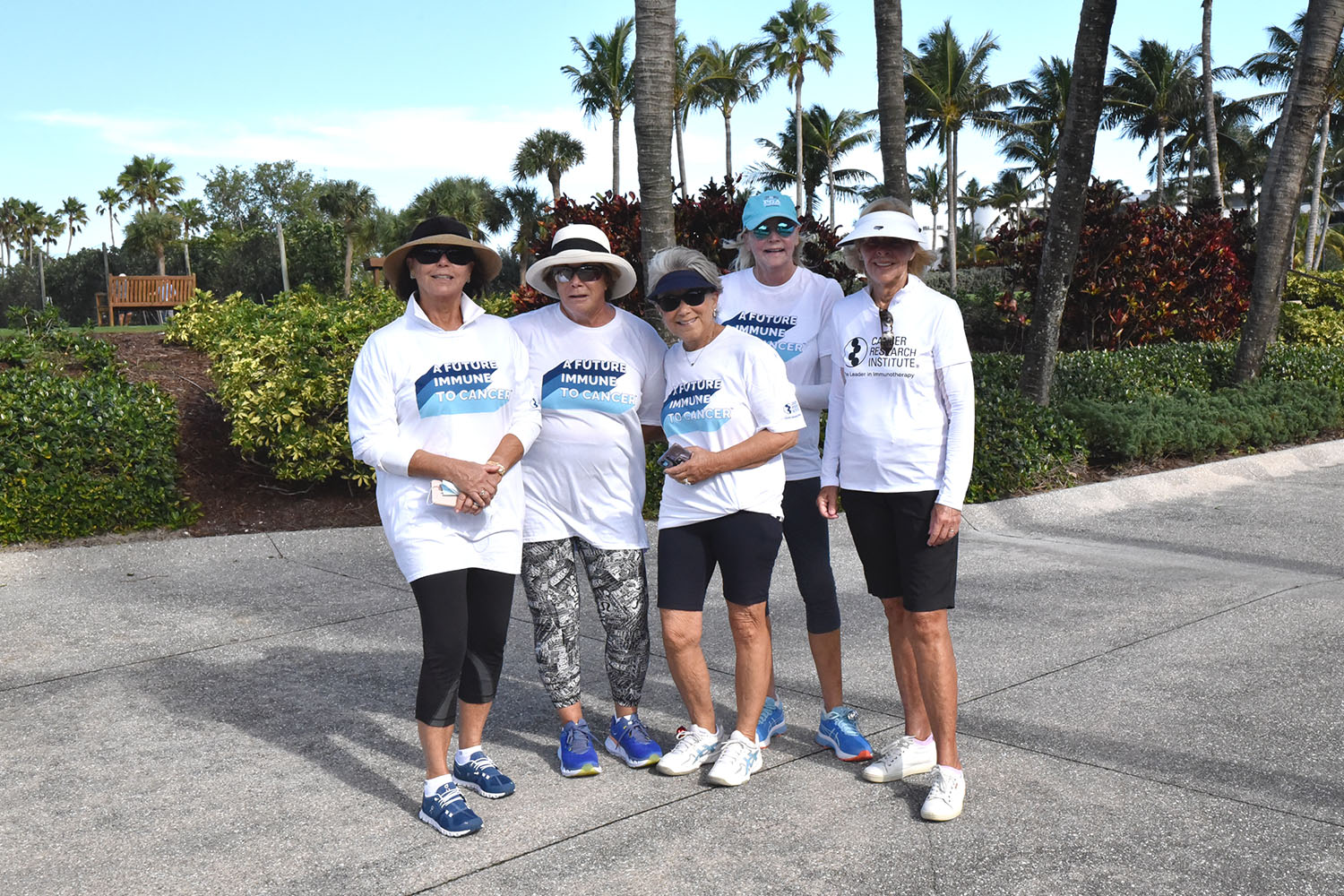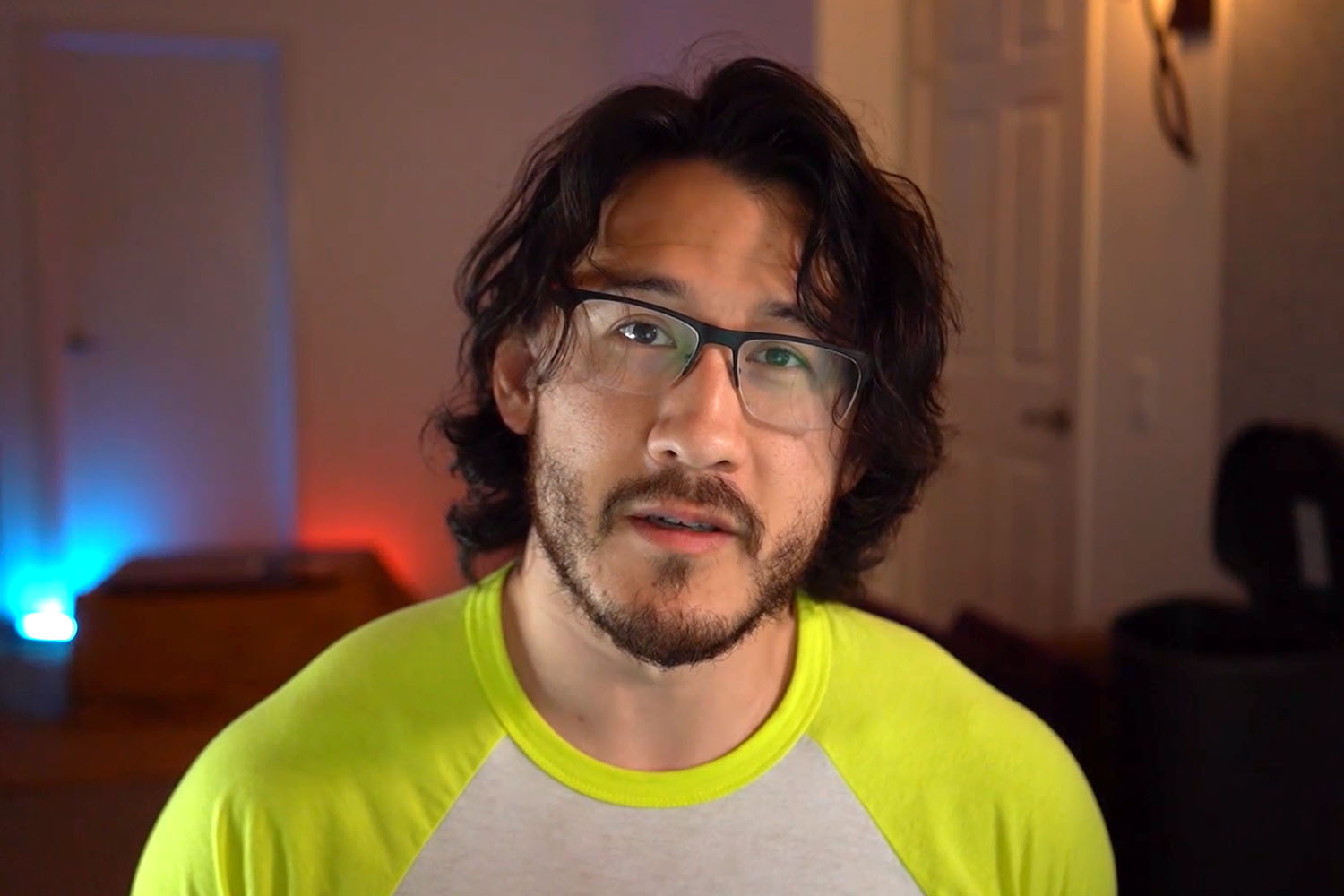 Our most prized asset is donor trust. To earn and keep this trust, we remain committed to accountability and transparency, holding ourselves to the highest standards of fiscal integrity and responsible use of donor dollars to achieve the greatest mission impact possible.
CRI applies best practices in nonprofit accounting and has consistently earned top ratings from charity watchdogs including the Better Business Bureau, Charity Navigator, GuideStar, and others—giving further assurance to discerning donors.
We open our books annually for inspection and verification by independent auditors. EisnerAmper conducted an audit of our financial records for Fiscal Year 2021 (July 1, 2020, to June 30, 2021), a complete copy of which is available online. We present highlights from that report here, which reflect revenues of $36.4 million, expenses of $35.9 million, and end of year net assets of $75.4 million. We awarded a net of $27.5 million, accounting for $28.4 million in new research funding less $878,931 in early terminations of grants and clinical trials from prior years.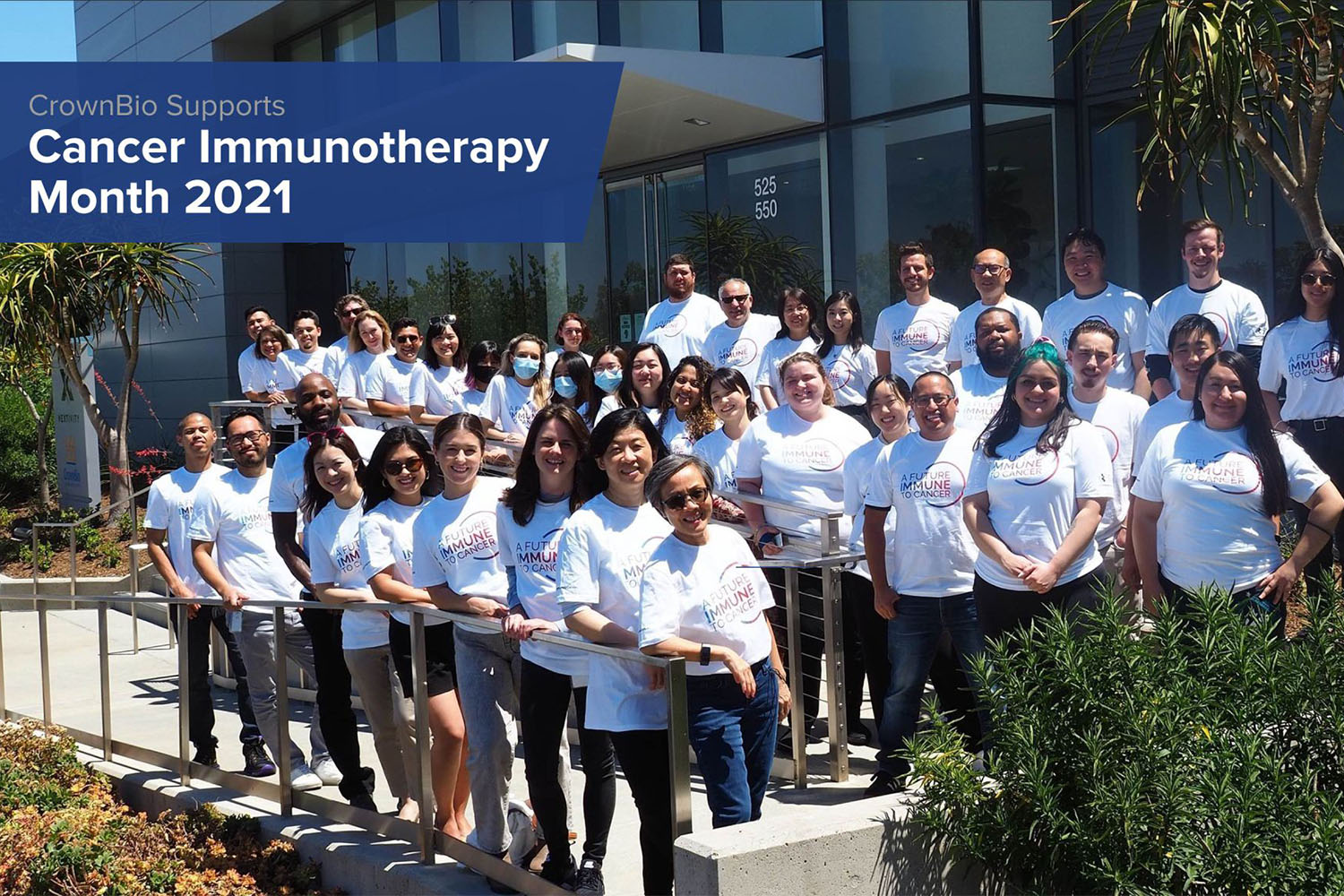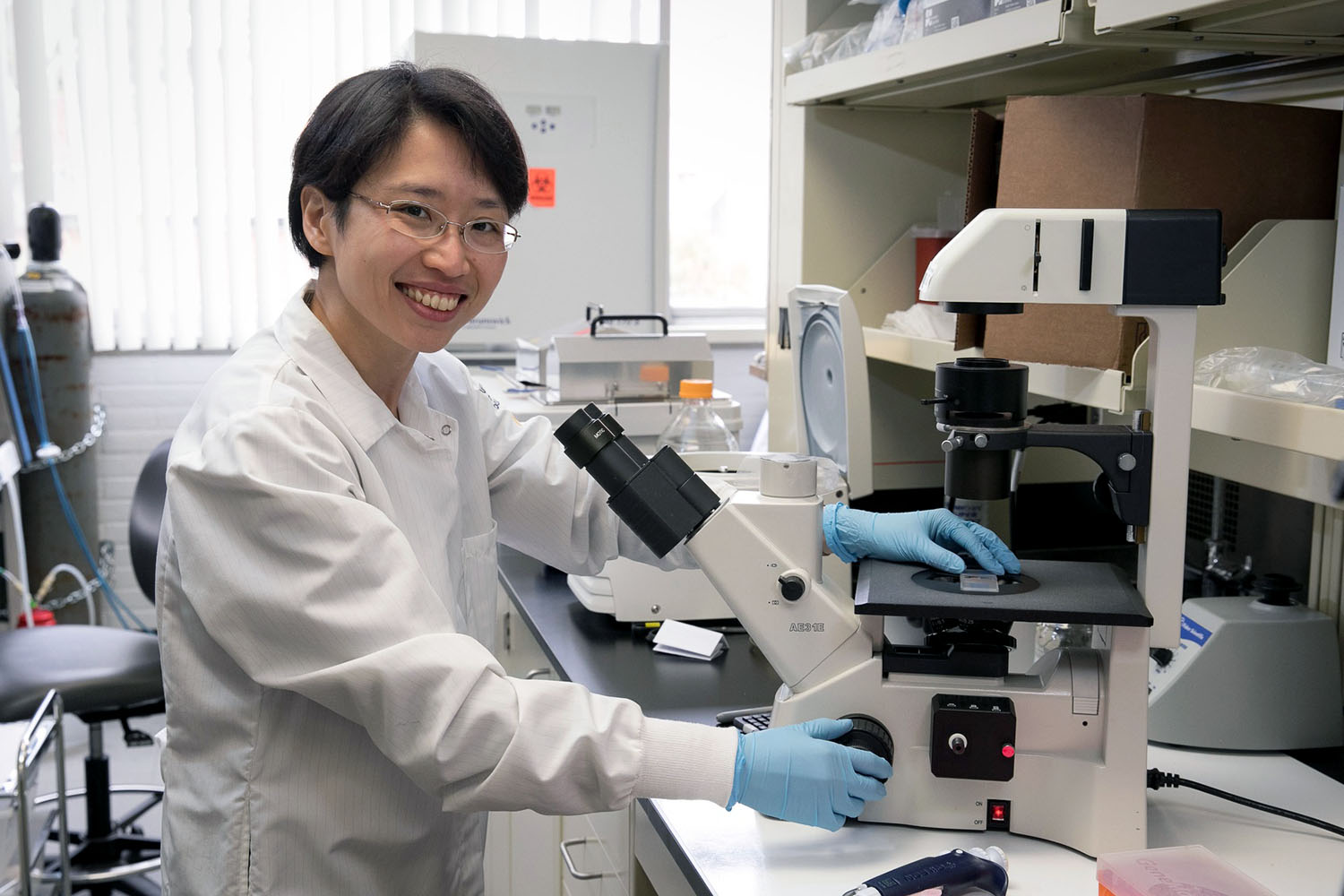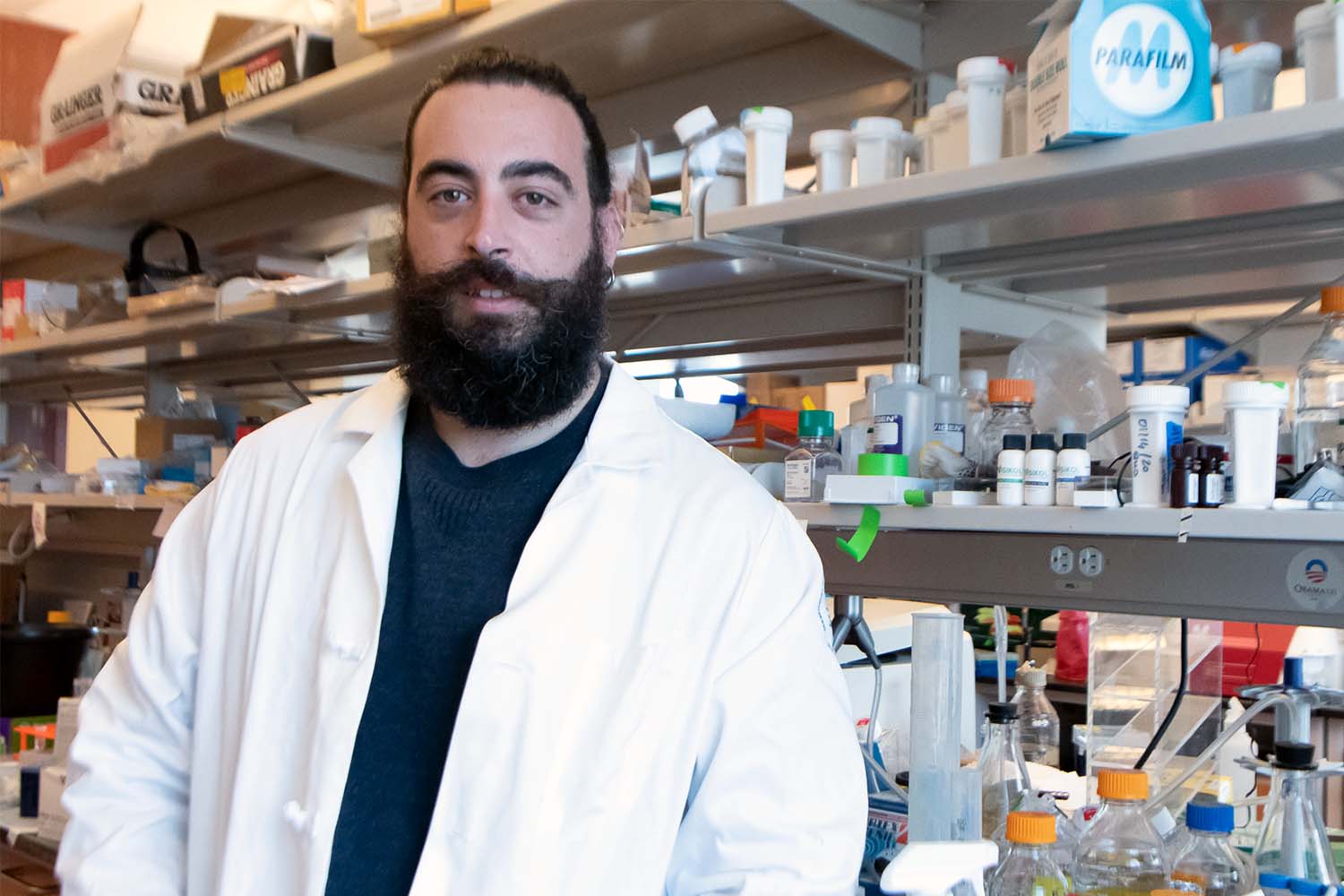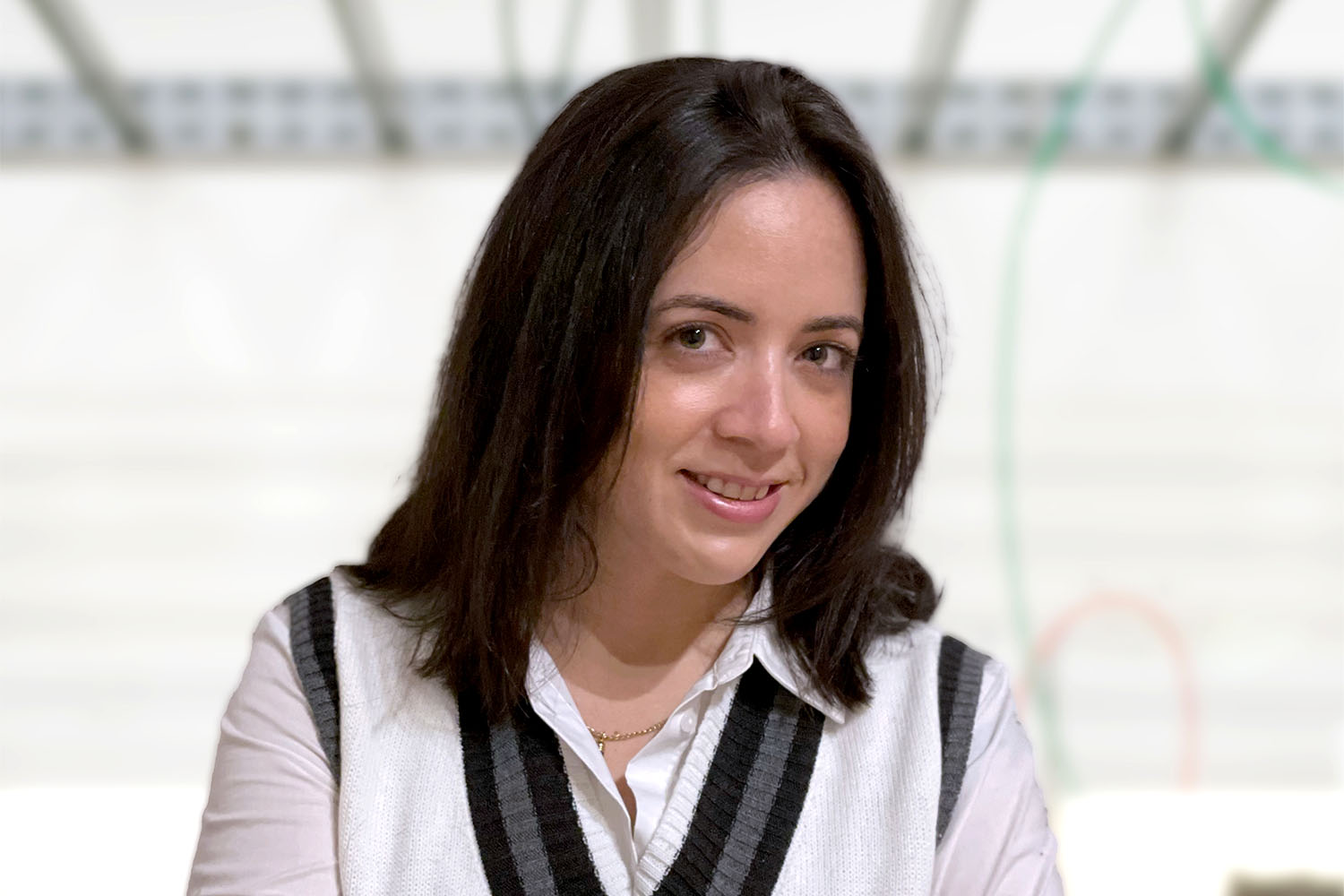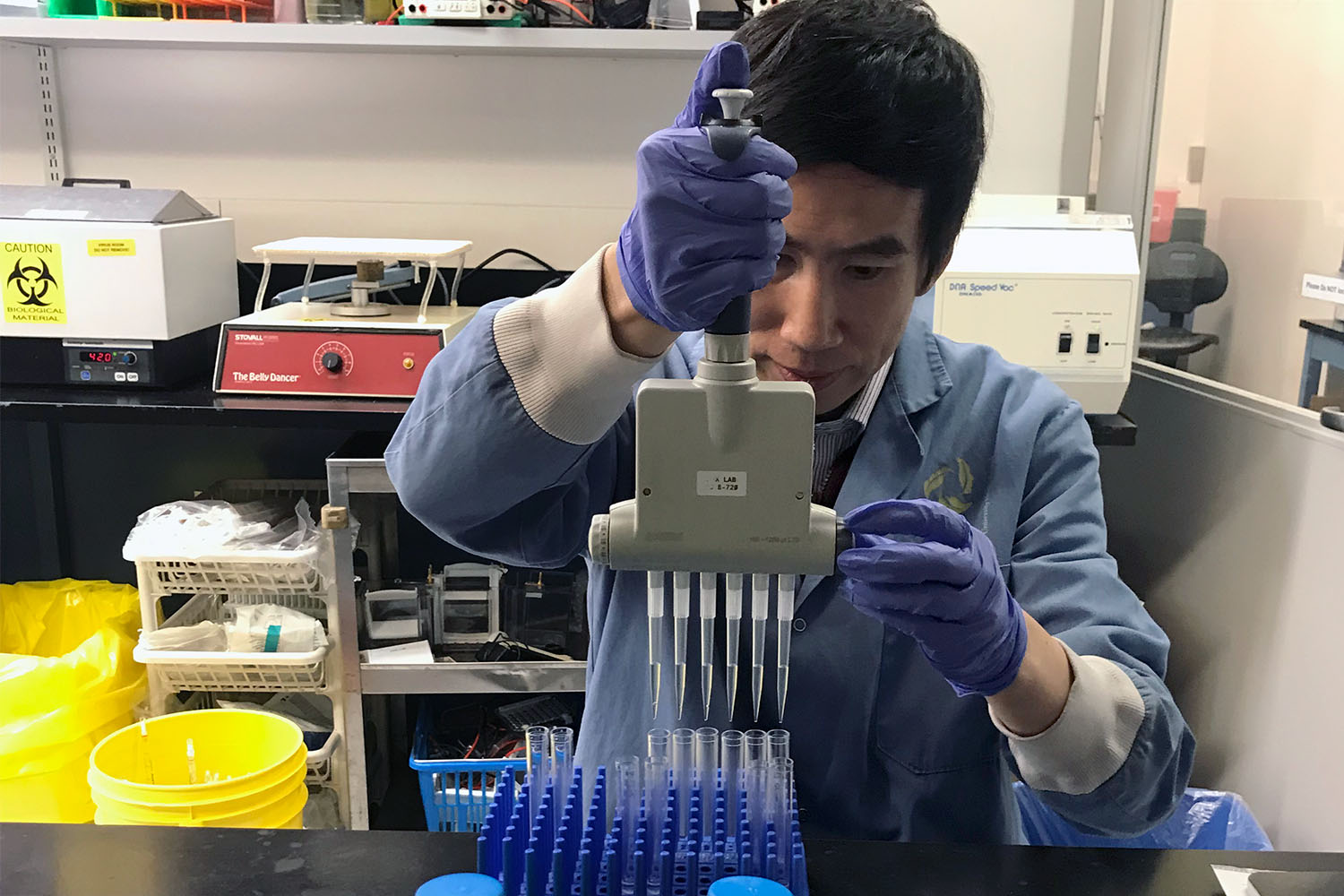 "CRI knows better than any organization how to get in touch with the right people, fund the right kind of research, and move this therapy to even better heights."
—James P. Allison, Ph.D., Director
and 2018 Nobel Laureate
"CRI is at the forefront of cancer immunotherapy research, making impact on the lives of millions of cancer patients now and in the future. It is an honor to serve as trustees of this organization to ensure its long-term financial health so that it can continue making an impact for decades to come."
—Paul C. Shiverick, Co-Chairman of the Board
"Curing a complex, multi-factorial disease like cancer requires unrelenting dedication, creativity, and capital. I am deeply proud to be part of the CRI Associate Board—as the world's leading nonprofit research organization dedicated to harnessing and empowering our immune system to combat cancer, CRI is a powerful catalyst to accelerate these three forces to create momentum to solve one of the most complex and important challenges facing humanity."
—Trent Kososki, Associate Board Chairman
"None of the excellent work the Cancer Research Institute does to advance immunotherapy research—from programs to events to donor relations—none of it would be possible without the dedication of CRI's staff and their belief in our mission to save more lives with immunotherapy."
—Jill O'Donnell-Tormey, Ph.D.,
CEO and Director of Scientific Affairs